Our Design Centers are Here for You!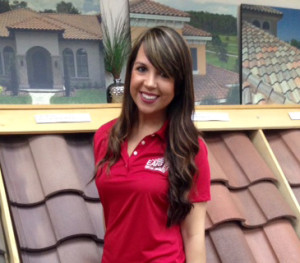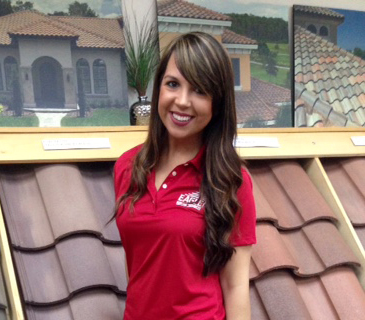 What do you think of when you hear the word roofing? Chances are you begin to feel overwhelmed, not knowing where to start or who to contact for assistance in choosing the right roof for your property. If you are in the process of building a new home or replacing your roof on an existing home, Eagle Roofing Products is here to help.  We have eight design centers located across the country, each staffed with a Design Professional that is committed to making your selection process as comfortable as possible.
So, how can we help? In my previous posts, I gave a few pointers on how to pull your design together, starting from the top, down. Our Design Professionals use this methodology starting with your roof tile selection, aiding you in picking the right profile and color that will provide the best curb appeal for your home. In addition, they can also give you other exterior design suggestions, such as what paint color and stone siding would suit your outdoor space.  The beauty is all in the details.
Below is an example of how our Design Professionals can create an exterior look that truly shines!
Starting from the Top – Down
Each design center is stocked with concrete tile samples that you can take with you, and each features a portfolio of house photos to better assist you with visualizing the roof tile and color that will go on your home. We can even provide some local addresses, with our concrete roof tile installed, that you can take a look at in person!
Ready for your free consultation? Here's what you'll need to do:
Inspiration photos: What do you want your exterior to look like?
Are you re-roofing? Bring in a picture of your existing home, which will help us determine what options work best.
While there are many different roofing products on the market, concrete roof tile is one of the most durable and cost effective options, and contrary to popular belief, it is not just round and red. From flat tile in shades of emerald, sand, and charcoal to barrel tile in blends of brown, tan, and gray – Eagle Roofing Products has the largest selection of profiles and colors to create the home of your dreams.
Stay Creative!
Jamie Trotter, Lead Design Center Coordinator/Trainer