In need of a new roof but have been putting it aside because you just couldn't find the time over the summer?  Well, now is the time to refocus your efforts as fall's ideal climate makes it the perfect season for reroofing homes. As a matter of fact, late summer into fall is the peak reroofing season. While it may comfort you to know you are not alone in delaying repairs, it also means most reliable, licensed contractors are busy and you will probably need to schedule your project in advance to be sure the job is done before winter sets in. Before you call around, though, do your research. If you have an asphalt shingles or a metal roof, you're not stuck having to use that roofing material once again. This is the time to find durable, environmentally friendly materials that will last the life of your structure, so you never have to go through this expense again.  That being said, concrete roof tile may be the best solution for your reroofing project.
In the United States, concrete roof tiles became very popular in the Sun Belt states during the 1980's. To this day, tile has expanded its reach to a good majority of North America and continues to be a favorite choice as architects, builders, roofers and homeowners have become aware of its many features and benefits, as well as its versatility to be applied to any type of architecture.
There are, however, many misconceptions surrounding the weight of conventional concrete roof tiles.
A new roof is a significant investment and you should expect long-term value on your choice. Despite the misinformation, you can rest assured that the mass of concrete roof tile makes it an investment in strength. Some industries will have you believe your home is not strong enough to withstand the weight but that is generally not the case. All you have to do is talk to a roofing contractor for an assessment.
When you choose a concrete tile roof from Eagle Roofing Products, you are choosing years of protection and peace of mind. Our tiles are tested to the highest standards of the industry; a properly installed Eagle Tile Roof will withstand the elements through rain, snow, high wind and scorching heat – outperforming all other roofing products and lasting the lifetime of the structure.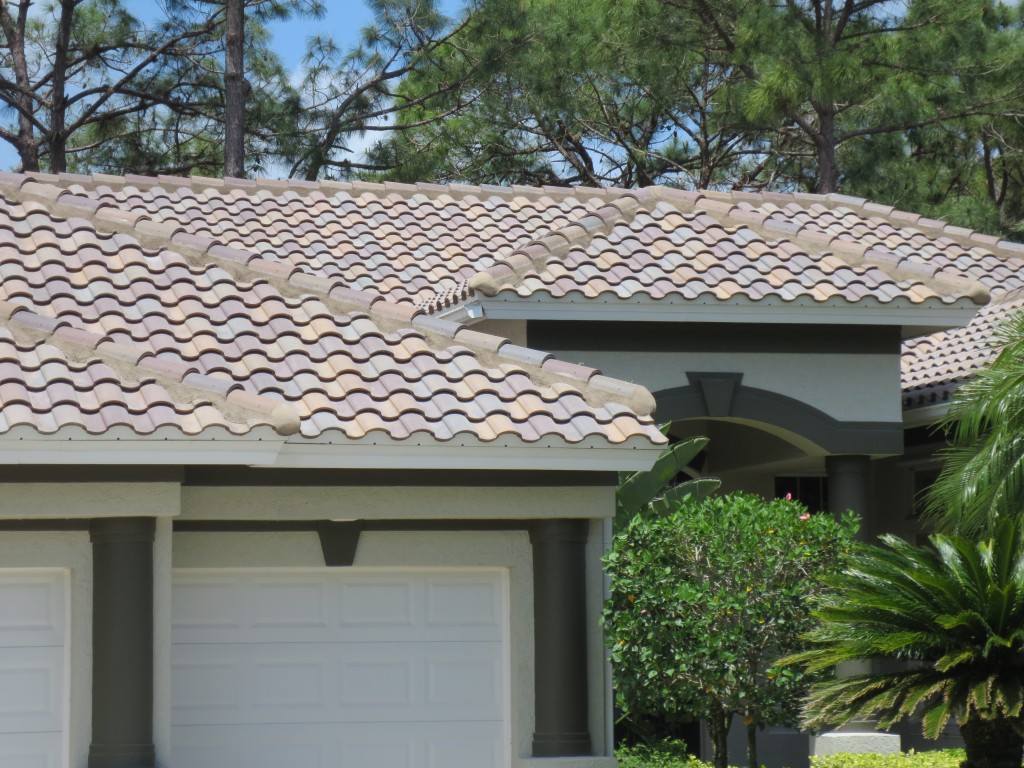 In a nutshell, the answer to whether concrete roofing tile is for you is "Absolutely!". Tile has been the roofing product of choice around the world for Millennia. No matter what aesthetic you are hoping to achieve with your reroof project, Eagle offers endless color options and a variety of styles to meet your specific design needs. The stunning beauty of an Eagle roof results in curb appeal that makes you proud every time you pull into your driveway. In addition, a concrete tile roof will help increase your home's resale value, helping you sell faster for a higher price if you decide to put your home on the market in the future. We also have the industry's best Lifetime Transferable Limited Product Warranty to ensure you never have to reroof again.
To learn more about whether an Eagle concrete roof is right for you and to see if you could qualify for a $200 engineering reimbursement, please contact your local Eagle Account Representative.