When it comes to concrete roof tiles, there are dozens of variations of shapes, sizes and colors. With so many options, it can be difficult to find your starting point when selecting a roof for your existing home or newly constructed home. That's why we've created a list of suggestions that will guide you through the selection process and ensure that all of your design needs and wants are met.

First, you'll want to consider your home's architectural style and use this to help in choosing the tile
profile. For example, if the architecture is Spanish or Mediterranean style, an S-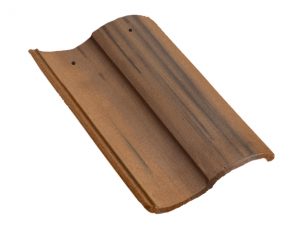 shaped, high barrel tile may be best for you. This would be most similar to Eagle Roofing Products' Capistrano profile (top image). For a barrel look that is more contemporary and subtle, an M-shaped, medium barrel tile, such as Eagle's Malibu profile (bottom image), would be a nice choice. If you're wanting a modern, slate-like tile for your Craftsman, Ranch or French Provincial style home, a flat profile, similar to Eagle's Bel Air profile, would help you best accomplish this exterior look. If you're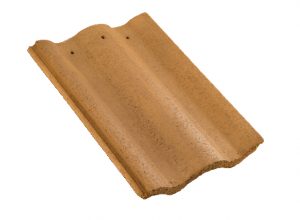 unsure as to what your exterior's overall architectural style is, check out the DIY Network's easy guide to popular architectural home styles available on their website. 
Once you have determined which concrete roof tile profile goes best with your project's overall style, it's time to enter the world of color. There are many different color options available when it comes to concrete roof tile. There's monochromatic, which means each piece of tile will be the same color throughout the roof with little to no variation, like Eagle's Arcadia Canyon Brown. There are ranges, which means the tile colors are in the same color family and there will be a subtle range of color throughout the roof, such as Eagle's Brown Gray Range. Then there are blends. Blends consist of three to six different colors that, together, make up an entire roof of blended colors. An example is Eagle's Walnut Creek Blend, which is a blend of tan, orange and dark brown, adding contrast and drama to your overall exterior. You can either build your color scheme around the roof color you choose, or select your roof color based on your exterior color scheme; it's truly up to you. Just remember, it's much easier and less costly to change a paint color than a roof color!

After you have an idea of what colors go best with your ideal exterior color palette, try to narrow your choices down to two or three concrete roof tile selections. This will help with ordering sample pieces or when visiting one of Eagle Roofing Products' Design Centers. If you have five to six different colors or profiles in mind, you may feel overwhelmed when viewing samples.
Finally, once you've reached your decision, you will notify your roofing contractor or builder and they will place an order for the tile. The tile will then be delivered to the job site, where your new concrete tile roof will be installed and provide your home with a lifetime of durability, beauty and sustainability. 
Don't let the process of selecting a new roof overwhelm you. Our friendly Eagle Account Representatives and Design Center Coordinators will happily assist you.