Spring is here, which means the rainy season that comes along with April showers will soon be here too. To ensure your home remains nice and dry, take a look at these common causes of roof leaks and how they can be avoided.
Old Age
Although roof tiles are known to last the life the structure, other components of the roof, such as the underlayment, do inevitably age. The underlayment plays a key role in the roofing system as it protects the roof deck from deterioration, moisture and leaks. The condition of the underlayment will usually determine if a new roof is necessary. A routine annual roof inspection to monitor the status of your roof is advised.
Faulty Flashing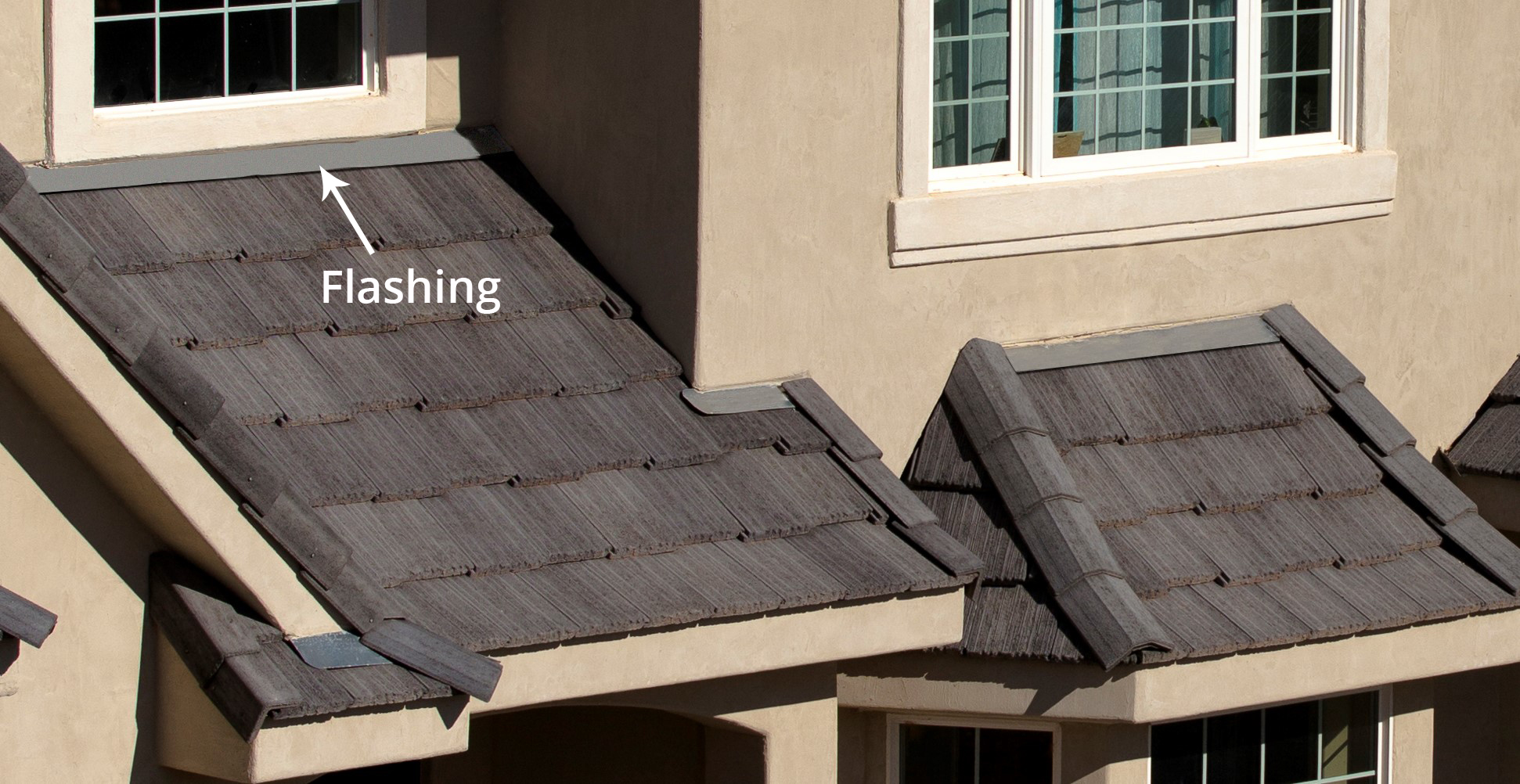 Flashing are thin pieces of metal that are installed at the seams of the roof, creating a water-resistant barrier. This metal can deteriorate, crack over time or can come loose leading to water intrusion. Make sure your roof's flashing remains tightly sealed year-round with a routine annual roof inspection. If it turns out you do have flashing issues but you have yet to experience any water damage, not to worry as it is typically a quick and easy fix.
Broken Tiles
Roof tiles protect the underlying layers of the roofing system. If broken tiles go unnoticed, it can serve as an entry point for water, creating water spots on the ceiling, fascia or soffit. You may be able to notice broken tiles from the ground. If so, contact an insured and bonded roofing contractor immediately to have the pieces replaced. To reduce the chances of having broken tiles in the future, trim overhanging trees and reduce the amount of foot traffic on your roof. Remember, only a trained tile roofing professional should walk on your roof.
Clogged Gutters
Unkept rain gutters and downspouts can interrupt the drainage flow, preventing the water from traveling away from the roof and the foundation of the home. If you have not had your gutters recently cleaned, you may want to grab a ladder and the proper safety equipment to check them for debris. You can either remove the blockage by hand or hire a professional to do it for you. Seasonal gutter cleanings are ideal to ensure they are kept clean and continue to work properly.
The heavy rains storms will be here before you know it, so be proactive and have a licensed and insured roofing contractor check those leak-prone areas of your roof before it's too late.
For more information regarding concrete roof tile, contact your local Eagle Account Representative or visit our website at www.eagleroofing.com.