Selecting the right concrete roof tile for your project can be difficult, especially when there's so many different shapes and colors to choose from. That's why Eagle Roofing Products gladly offers customers complimentary design center services. With five Design Centers across the United States, Eagle's trained Design Center Coordinators are experts in our products and can assist you in your concrete roof tile selection process by providing product literature, tile samples, digital roof photos, installation addresses for your area, recommendations and more. Before you head to the Design Center, here are some key things to know to better prepare you for your consultation.
Brochure Offering
Some of the regions Eagle services have two brochure offerings: Standard Select and Designer Select. Others have all of the products available in one brochure, or a Complete Offering. You can view/download your region's brochure on the Eagle website. All tiles, no matter the category, are manufactured to uphold Eagle's highest quality control standards and withstand the harshest of weather conditions. The difference between the two lies within the coloring portion of the manufacturing process. Designer Select tiles are made with white cement and/or require more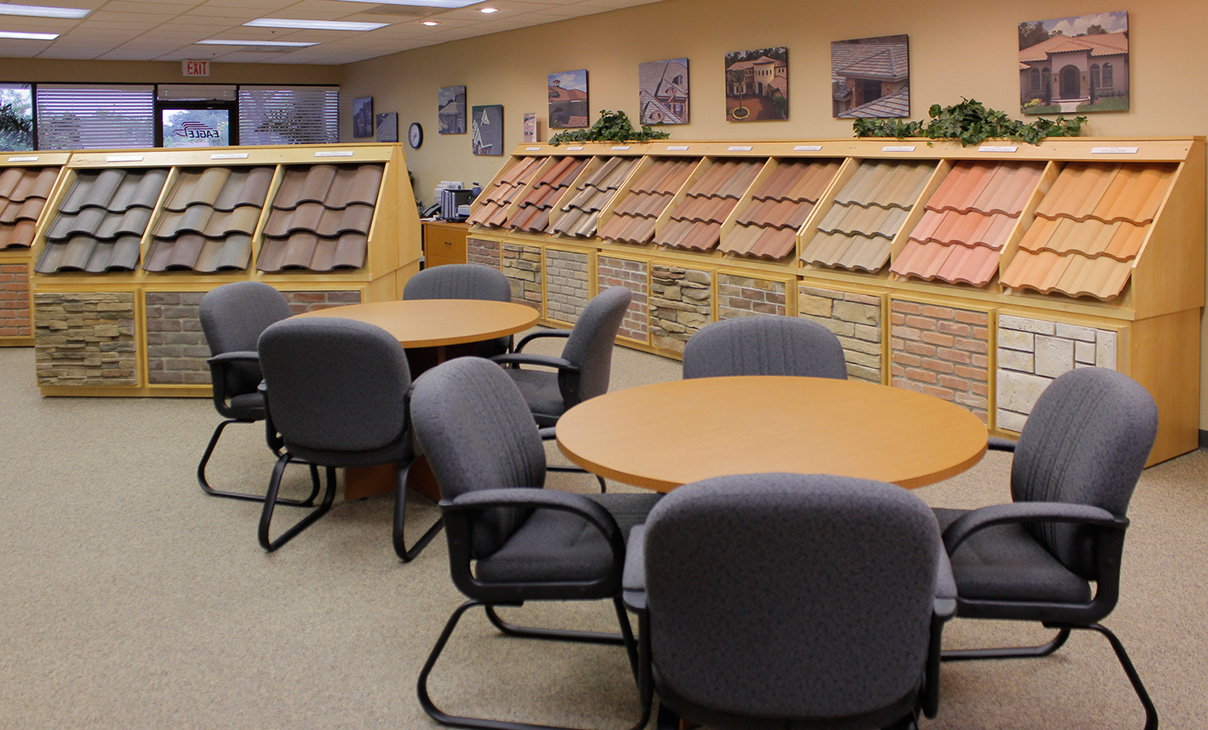 coloring to achieve more rich, vibrant hues, which means this category may be slightly higher in cost. Talk with your roofing contractor to see which best aligns with your budget. If you do have to stick to one brochure, be sure to let the Eagle Design Center Coordinator know so he/she can show you the corresponding products.
Profile
Eagle offers 10 different profiles of concrete roof tile. While you don't necessarily need to select the exact profile before scheduling your consultation, you may want to decide on a shape to avoid feeling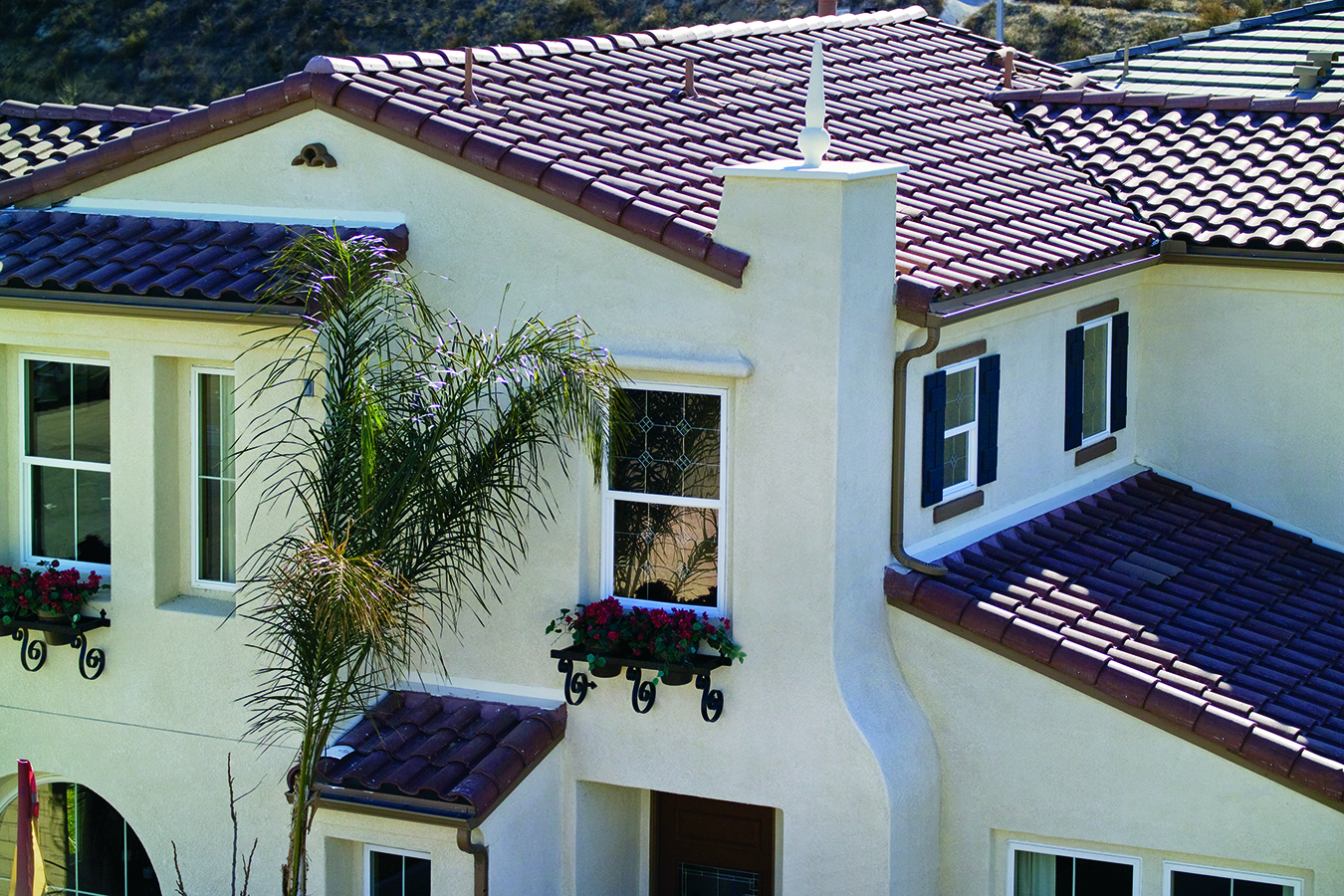 overwhelmed. This would be either barrel or flat. Consider your home's architectural style for guidance. For example, if the architecture is Spanish or Mediterranean style, a barrel tile may be a good option for you. If you're wanting a modern, slate-like tile for your Craftsman, Ranch or Contemporary style home, a flat profile is a great place to start. If you're feeling unsure as to what your exterior's overall architectural style is, not to worry. Bring a few photos of your home with you to your consultation and the Design Center Coordinator can help you in choosing a profile that will complement your home's features.
Color
There are also many different color options available when it comes to concrete roof tile. There's monochromatic, which means each piece of tile will be the same color throughout the roof with little to no variation. There are ranges, which means the tile colors are in the same color family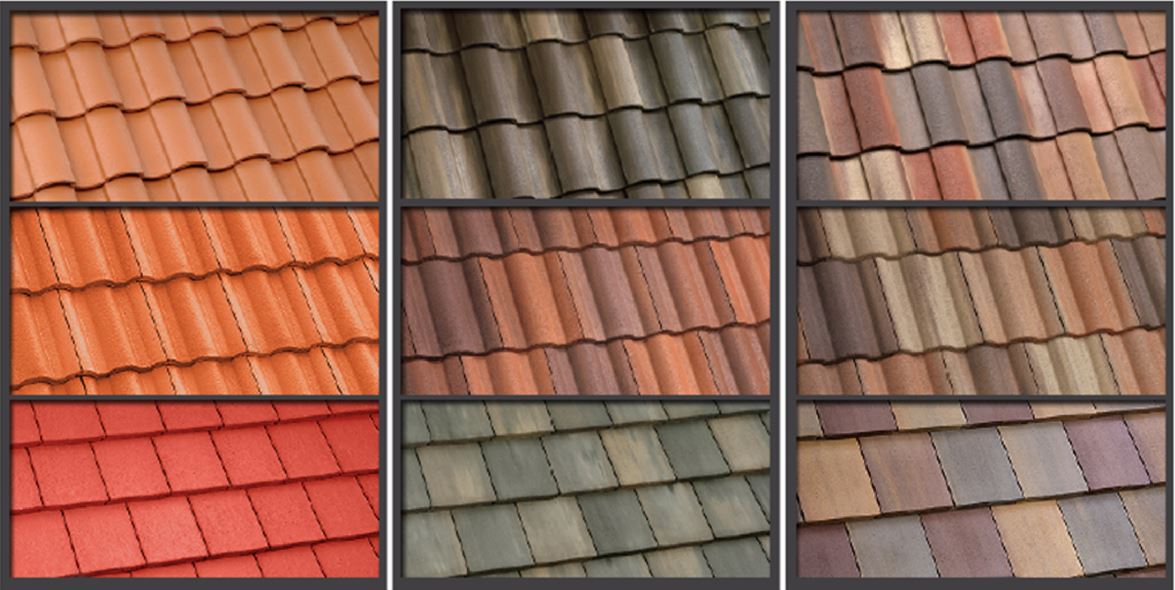 and there will be a subtle range of color throughout the roof. Then there are blends that consist of three to six different colors that, together, make up an entire roof of blended colors. We recommend browsing through your regional product brochure and circling the colors you believe could be a good option for your exterior color scheme. Then, you'll know exactly which colors you want to explore further in the Design Center.
Once you've determined which brochure offering, profile and color options work best for you, your consultation at your nearby Eagle Design Center should be a breeze.
Don't have an Eagle Design Center near your area? Our Design Center Coordinators would be more than happy to assist you over the phone or via email. Contact your nearest Design Center today!