In general, a tile roof's lifespan exceeds that of any other roofing material, often times lasting the life of the structure they're installed on; however, like with any other roofing material, certain factors can cause a tile roof to not meet its intended lifespan. These factors include poor installation, third-party damage and lack of preventative maintenance.
A roof, no matter the roofing material used, is a highly engineered system derived from different types of barriers that work together to protect the structure they are installed upon. To ensure that all of the components work together properly, a certain level of knowledge and skills are required by the installer. For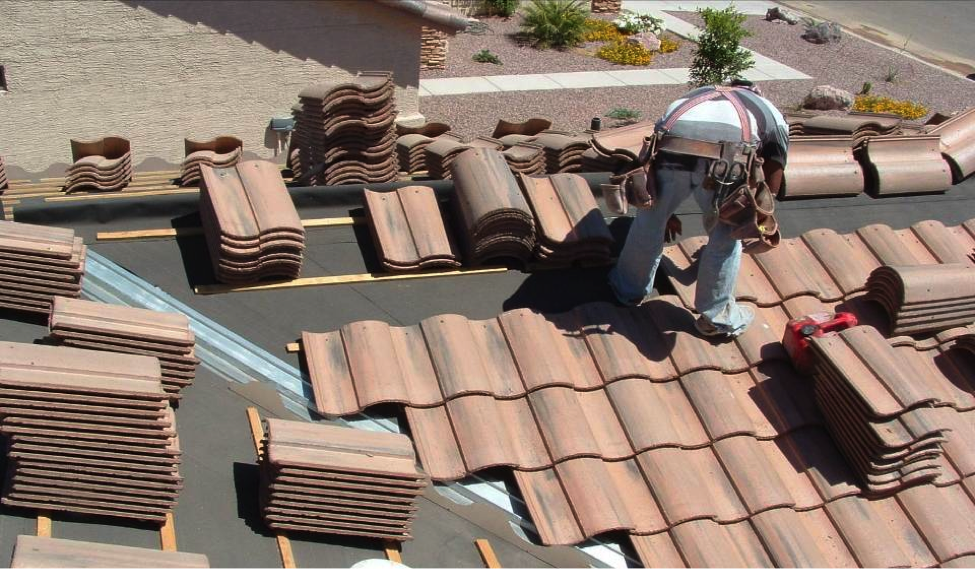 tile roofs in particular, it is advised that only a licensed and insured roofing contractor that has completed the Tile Roofing Institute certification program install your tile roof. This ensures that they are educated on how to install the roof in compliance with current code requirements and industry standards. A lack of knowledge or follow through with these standards can lead to roof leaks, missing tiles during inclement weather, and an overall early deterioration of the entire roofing system.
An early tile roof replacement can also be the result of damage done by a third-party member. This could be a cable provider or a contractor that installs items after the initial installation, such as skylights. While walking on the roof can be necessary to perform such tasks, roof traffic should be kept to a minimum to avoid damage. It is recommended that only licensed and insured professional contractors traverse roofs. When applicable, performing tasks from a ladder is ideal to reduce foot traffic. Any roof tiles broken by foot traffic should be replaced as soon as possible to avoid further damage.
Just like any other exterior element of a home or business, occasional maintenance is required for a tile roof to achieve its maximum life expectancy. This includes having the roof inspected annually by an experienced roofing professional, keeping gutters and valleys clear of debris and trimming overhanging trees.
To increase the likeliness of your tile roof achieving its full lifespan, hire a certified insured and licensed roofing contractor, eliminate roof traffic and schedule necessary routine maintenance.
For additional information on tile roofs, specifically concrete roof tile, visit www.eagleroofing.com.