While each new year is exciting and worth celebrating, 2019 is a year that is extraordinarily special for Eagle Roofing Products as it marks the company's 30th year in business.
Founded in 1989 by Robert Burlingame, Eagle Roofing Products placed its roots in Rialto, California with the construction of its first manufacturing plant. Since then, the company has grown from a small business with one high-pressure concrete tile extrusion machine and five employees to a company with four concrete roof tile manufacturing facilities and 700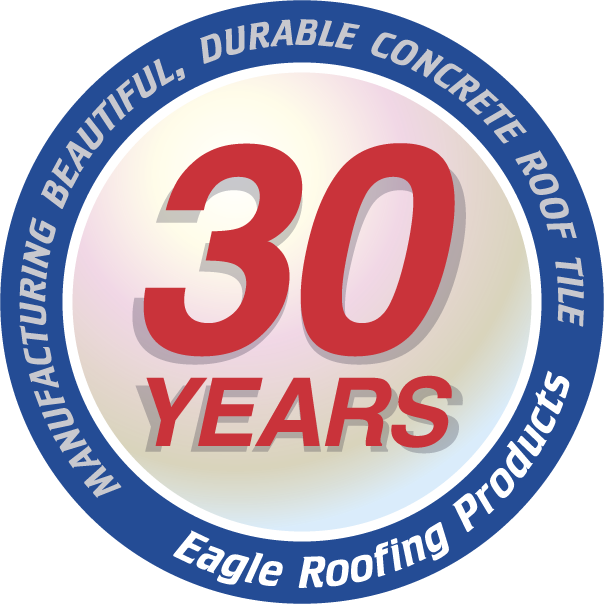 employees. In fact, Eagle Roofing Products is now the largest USA owned, USA made concrete roof tile manufacturer in the United States. Other manufacturing plant locations include Phoenix, Arizona, Stockton, California and Sumterville, Florida.
Although the company has increased in size substantially over the past 30 years, Eagle Roofing Products remains a privately held, family-owned organization. From these family roots, the company's business philosophy and vision that revolves around growing personal relationships has led to an unmatched reputation for quality and satisfaction. Each and every Eagle employee, no matter their department, ensures this reputation is maintained by performing their job with the singular goal of customer satisfaction.
In addition to exceptional customer service, Eagle has also strived to develop innovative roofing solutions and products that meet customer specific needs. Throughout the company's history, Eagle has made their products more energy efficient to meet code requirements and to reduce environmental impact, created new profiles and rich colors to keep up with architectural trends, and partnered with some of the most established manufacturers in the roofing industry to provide customers with the most reliable of roofing components.
From builders to distributors, roofing contractors, architects, and homeowners, Eagle Roofing Products is grateful to have had the opportunity to serve so many great customers over the years and hopes to continue to be your company of choice for many more years to come.
To learn more about Eagle Roofing Products, visit www.eagleroofing.com.