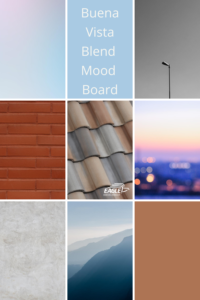 Selecting a new Eagle concrete tile roof for your residential or commercial project is an easy decision thanks to the roofing material's inherent energy efficiency properties and the innate ability to withstand extreme weather. With over 100 colorways to choose from, the first step in finding the perfect Eagle roof tile is picking the desired profile and color to match your structure. Meet your design needs by visiting the Eagle Roofing Products Pinterest page, a robust platform featuring our vast array of product offerings, in addition to architectural style and mood boards, color inspiration pages, featured homes and more!
Explore each of our unique and gorgeous concrete roof tile profiles by visiting their respective Pinterest boards!  Once you've narrowed down your selection, peruse our Home Style Guide Board to visualize which profiles look best on popular home styles. A flat tile, such as Eagle's Bel Air profile, complements Contemporary, Ranch, and Mid-century homes while Tuscan, Mediterranean, and Floridian-inspired architecture pair seamlessly with our barrel profiles.
To complete your home makeover, take a peek at our Color Explorations Board or any of the Mood Boards to create a desired color scheme for your dwelling. These pages will provide design inspiration to further enhance the curb appeal of your dream home. From neutral and earth tone palettes to vibrant and unique mockups, there is something for designers and homeowners alike.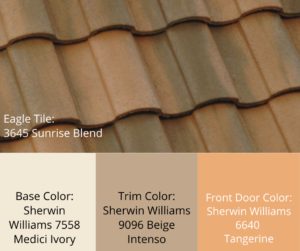 As mentioned, our Pinterest page is chockful of information! We have curated content that not only revolves around design, but also features concrete tile roofscapes from around the world, Eagle's commercial projects, roofing maintenance and installation recommendations and ways to repurpose any sample concrete roof tiles you've ordered.
Follow our Eagle Pinterest page and explore our boards for all your roofing and design needs. For further assistance, contact your nearest Design Center to speak to a knowledgeable Design Center Representative!