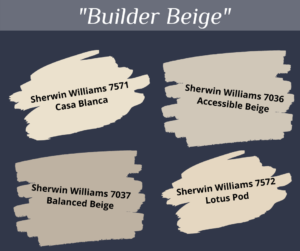 Long gone are the days where a primary "Builder Beige" exterior has to be boring and drab. Although plain in nature, there are a variety of beige-inspired colors out there that many designers utilize because of its design versatility when it comes to blueprinting their next project. Even better, Eagle Roofing Products offers a wide assortment of concrete roof tiles that will complement any sandy, biscuit or oatmeal shade. Here are four distinct profiles and colors that will beautifully adorn your structure, adding flair to an otherwise ordinary hue.
3723 Adobe Blend in Capistrano
Crown your home in bold pigment with 3723 Adobe Blend featured in our Capistrano profile. A combination of maroon, terracotta, gray and gold, this popular roof tile stand out against a soft, neutral beige body becoming the structure's main attraction. The curvacous shape paired with vivacious coloring will not only enhance any architecture but illuminate the entire roofscape.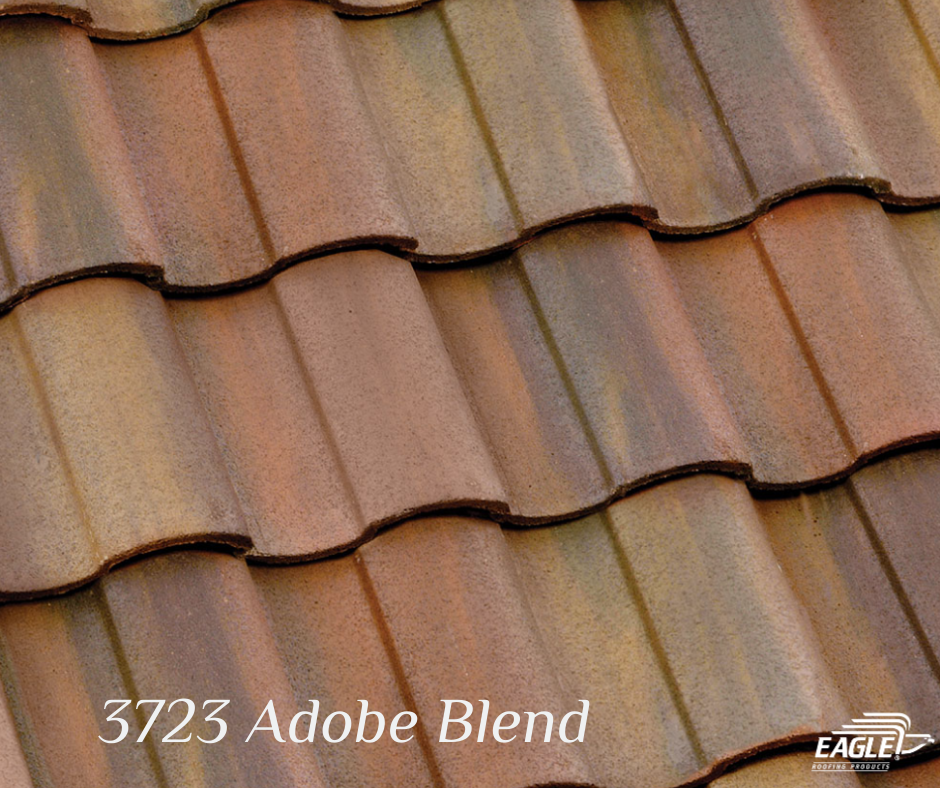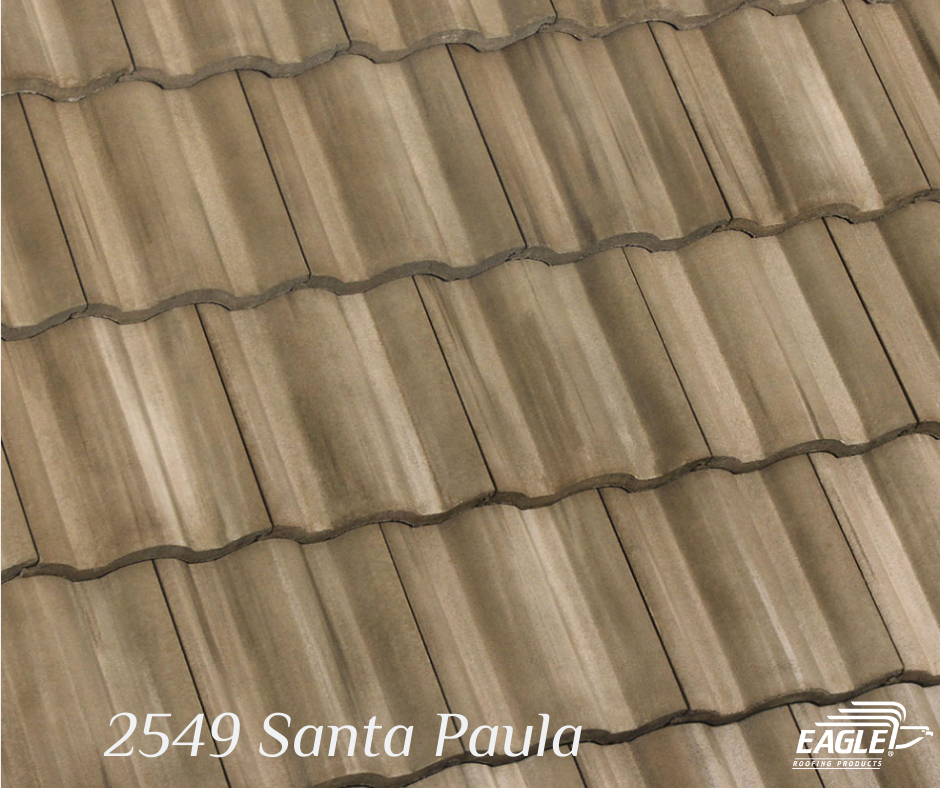 2549 Santa Paula in Malibu
If your building has a Mediterranean-styled aesthetic and you are interested in maintaining a balanced look with a ton of curb appeal, then 2549 Santa Paula in our Malibu barrel is the perfect choice. This product offers calming hues of tan and cream with brown streaks that will add depth to the overall look. A soft yet elegant fusion, this tile embodies a natural spectrum of muted tones while providing a light and airy ambiance to any residential or commercial property.
4883 Hillsborough Blend in Bel Air
Modernize your dwelling with 4883 Hillsborough Blend in our Bel Air profile. A mixture of brown, natural gray, light brown and black streaking, this dynamic concrete tile oozes contemporary vibes in contrast to an unembellished beige exterior. Not only do the cooler shades draw your eye to the roof, but its flat appearance pairs well with any Ranch, Farmhouse, Craftsman or Transitional-styled house.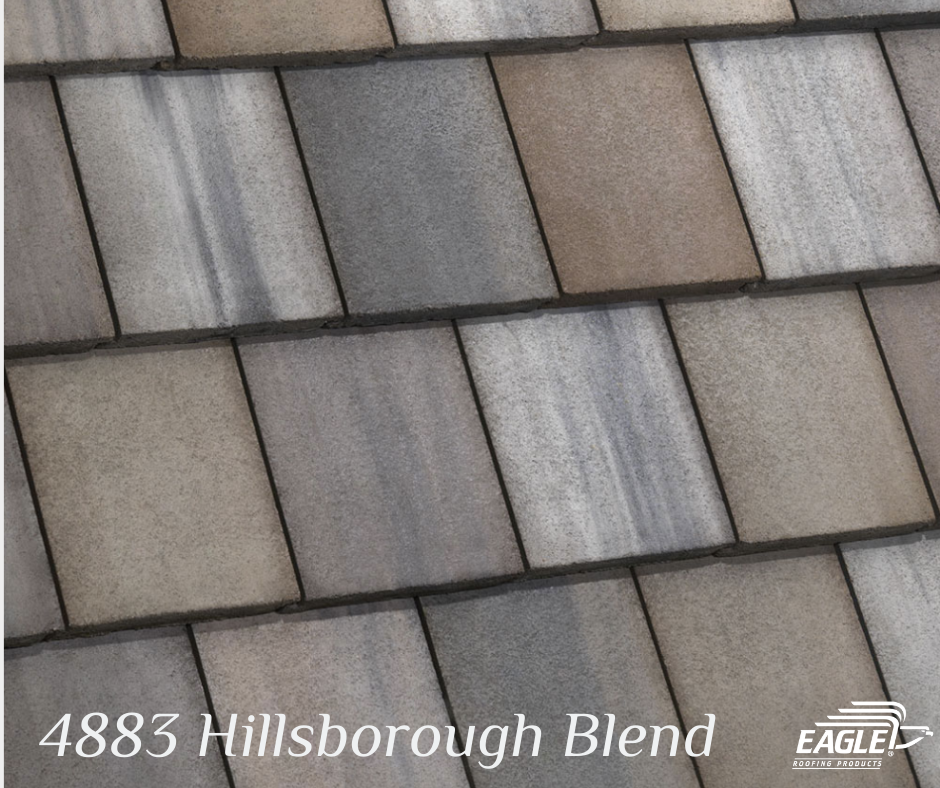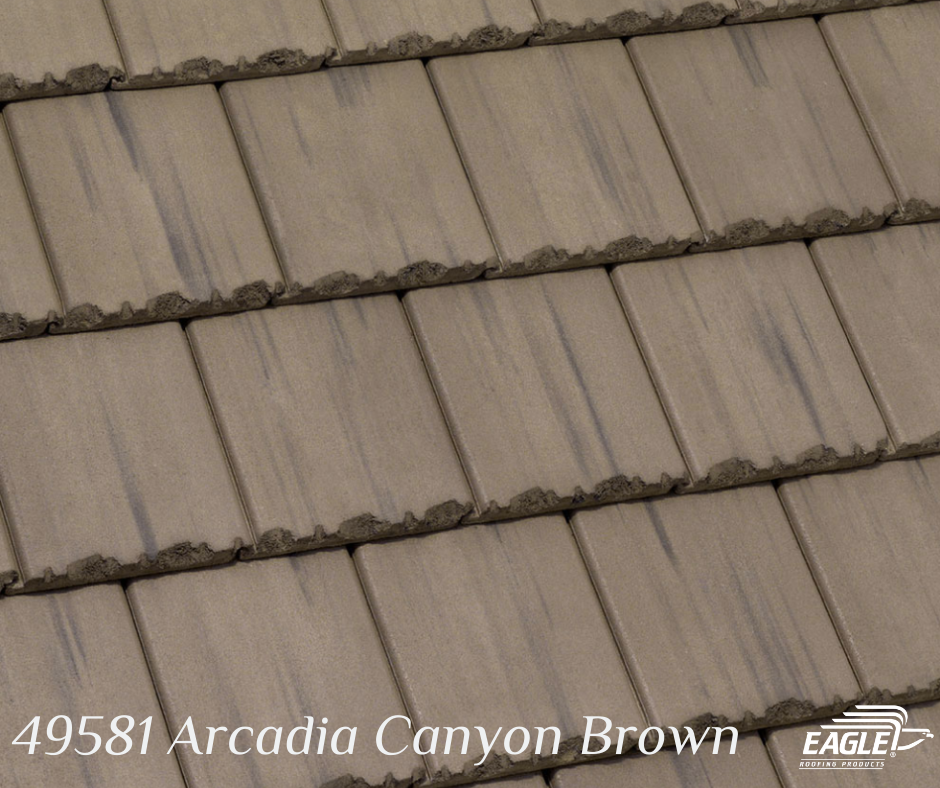 49501 Arcadia Canyon Brown in Tapered Slate
Trying to give your space a bit more texture? Look no further than 49501 Arcadia Canyon Brown in Tapered Slate. Meant to emulate natural slate, this tile radiates hues of dark brown with black streaks. The warm earth tones pair seamlessly with any average beige paint, while the jagged edge provides trendy dimension to the building.
The best part about these four concrete roof tile options? Each product is offered in all major regions! So whether you're reroofing your residence or constructing a new build, you can rest assured that there is always an Eagle solution to your next project.
Need more design tips or inspiration? Contact your local Eagle Design Center to order a tile sample or visit our website to browse all color offerings!