With design trends constantly shifting, it's imperative to understand what style is currently trending. One popular architectural favorite found in sunny locales across the Sunbelt region are Mediterranean-inspired homes. These residences often feature stunning architectural elements, such as arches and archways, colonnades, ornate exterior features, turrets, stonework, and wrought-iron balconies. Thanks to the widespread appeal of these design features, Eagle Roofing Products offers not one, but two unique and durable barrel concrete roof tile profiles to choose from. Which is the right choice for your next project?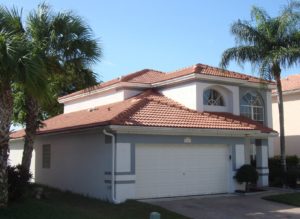 If you fancy a contemporary twist that will add dimension to your building, selecting our Malibu profile provides the perfect companionship thanks to its gentle curves that add a beautiful yet subtle rippling effect.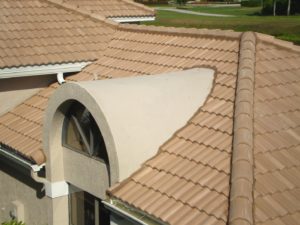 Available in a variety of hues, this roof tile's color trends skew towards bright and light classical shades, like 2555 Alhambra or 2507 Boca Cream.In addition to pairing well with residential buildings, Malibu is a great companion for larger commercial structures, such as places of worship, large apartment buildings, or shopping plazas.
Should you lust for a traditional roofscape, our high S-profile tile, Capistrano, is not only the perfect fit for old-world inspired houses but this gorgeous architectural element also pairs beautifully with modern Mediterranean, contemporary and transitional residencies that feature stucco, stone or brick elements.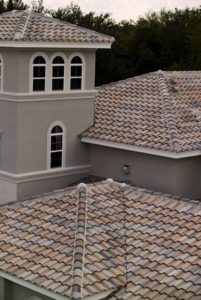 Featuring a single semi-cylindrical barrel, this profile is the most recognized shape of all tile shapes and is a customer favorite. Thanks to its design versatility, our high barrel tile offers the largest selection of colors to choose between. From earth tones like 3743 Cocoa Range to whimsically vibrant colorways, such as 3688 Buena Vista Blend, Capistrano has the perfect hue for your home's desired look.
Interested in selecting a barrel roof tile profile for your upcoming project? Contact your local Eagle Account Representative or begin your browsing online today!