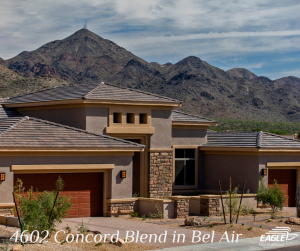 With design trends constantly evolving, it can be easy to miss out on the latest fads and faux pas when it comes to contemporary exterior design, but lucky for you, it's never out of fashion to update your home or building's appearance with an Eagle concrete tile roof. Suitable for any architectural style, let's explore the possibilities as to how Eagle concrete roof tile can modernize your next residential or commercial project and bring curb appeal for years to come.
Flat Profiles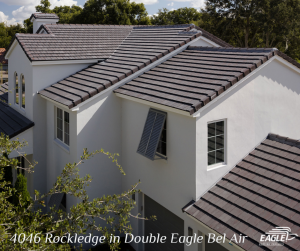 While flat tiles complement both traditional and contemporary architecture, their crisp and clean appearance make them a superior option for a chic, modern look.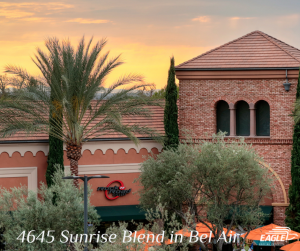 For example, our Bel Air profile offers a smooth surface paired with sharp, fine lines that add definition to the roofscape, while Double Eagle Bel Air accentuates similar but more narrow symmetry due to its split down the middle. At Eagle, we voice that our products aren't just "round and red" but rather versatile in both shape and texture, as some profiles are an ideal alternative to slate, wood shake and so much more. You can even take it a step further by combining a flat profile with a dark hue for the best of both worlds.
Cooler Colors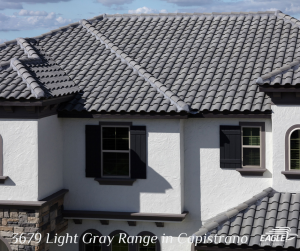 Not only will a flat concrete tile roof modernize any structure, but deeper neutral shades and accents will add pristine dimension to the roof as well. Cool tones such as charcoals and silvers are increasingly popular due to their fresh appearance and ability to pair with a variety of other exterior paint colors or swatches. Even if you're wanting to stick with a Mediterranean-styled barrel, these multifaceted features continue to allow for a more contemporary vibe as a gray palette offers a gorgeous yet up-to-date aesthetic.
Rake Seal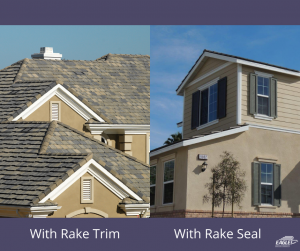 Depending on the charm or character you're going for, another way to modernize any building would be to opt for a rakeless solution with Eagle's Rake Seal. Complementing the performance of our products and offering an even more modern look for flat tile installations, Rake Seal is an easier and cost-effective alternative to rake trim. This component additionally highlights the updated feel due to sharper and finer lines, rake edges and gable ends.
No matter what you decide, you can rest assured an Eagle concrete tile roof will achieve your desired look, no matter the style. For more design tips and inspiration, visit our website or check out our Pinterest page!