While design trends are ever changing, one architectural theme has remained constant: Mediterranean, Tuscan and Pueblo-inspired homes dot neighborhoods across the nation. Each of these home styles have their own unique exterior design traits but one thing that they have in common is that they often feature a barrel roofing material.  To enhance the curb appeal of any building, complement it with a stunning concrete tile roof. In fact, Eagle Roofing Products offers a stunning S-profile concrete roof tile perfect for your next reroof or new build.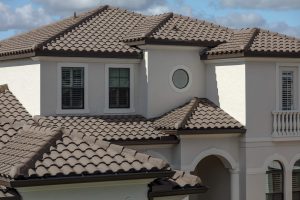 Popularized in the latter half of the 20th century, Mediterranean and Spanish-themed homes provide owners a modern twist on Spanish architecture by featuring an abundance of arches and curved walls, stucco exterior, exquisite oriental iron work and a plethora of courtyards and patios. Inspired by the aforementioned architectural aesthetics, our S-profile Capistrano, offering a single high barrel design, pairs beautifully for those looking to showcase the ultimate Spanish Revival project.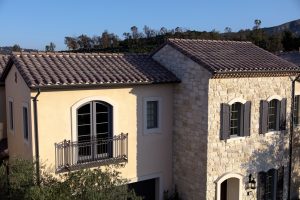 Often incorrectly conflated with Mediterranean-styled architecture, Tuscan-inspired buildings offer a slightly different take on old-world charm. To differentiate themselves, these Italianate structures use an assortment of exterior wall materials, such as stucco, limestone and marble, oversized outdoor living spaces like porticos and loggias as well as vivacious lush landscaping. Similar to its Mediterranean brethren, Tuscan homes often fashion large medium raked roofscapes. Add our Capistrano profile to complete the look of a traditional abode found on the Italian peninsula.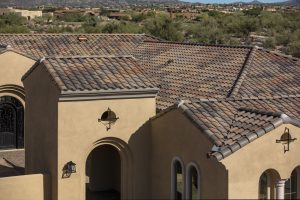 Another popular homestyle that pairs well with high barrel roof tile are Pueblo-themed residencies. Commonly found in the southwestern United States, these structures are inspired by the buildings Native Americans constructed in the region over one thousand years ago. Staying true to form, these homes offer simplistic and small window designs, low slung roofs, stucco walls with wood fixtures, and an emphasis on useful outdoor spaces, such as walled courtyards, patios and roof decks. To truly enhance the exterior of the home, use Capistrano to visually elevate the roofline.
Interested in selecting our Capistrano profile for your upcoming roofing project? Contact your local Eagle Account Representative or begin your browsing online  today!