With the holiday season upon us and winter weather on the horizon, now is the perfect time to evaluate the performance of your roofing system. While extremely durable against the elements, a concrete tile roof should be inspected routinely to ensure no warning signs have materialized since the rooftop's last checkup.
Inspection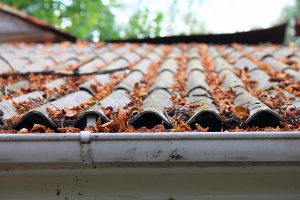 First, it is imperative to schedule maintenance inspections on your roofscape regularly. A licensed, bonded and insured contractor will not only determine if the tile is performing optimally, but also ensure the entire roofing structure is in tip top shape. Another reason to have your home examined by an expert is because a visual only survey cannot determine whether hidden issues are present and causing harm to the overall roof deck. In addition to checking for cracked tile, clogged gutters and drainage problems, a professional can locate leaks present in the attic space as well as any damage to the underlayment and other essential components.
While highly unlikely, should your concrete tile roof need to be repaired, there are a couple of choices to restoring the roofscape that do not involve a complete roof replacement. Two such options include replacing damaged individual tiles or beginning the Lift and Relay process.
Replacing Individual Tiles
If leaks are present, a broken tile could be the issue. A simple fix is to have your roofer contact their local distributor or account representative and order the necessary amount of replacement tiles that's made of the same material, size and color as those that you already have on the roof. Leaving it to the professionals will ensure that any necessary repairs take place so your rooftop can continue to provide protection for your family and valuables for years to come.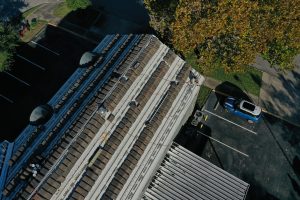 Lift and Relay
For serious damage to the overall roofing system, a lift and relay can be a more affordable option and one that should be discussed with your roofing contractor versus a complete tile roof replacement. This process involves the careful removal and preservation of the existing concrete tiles and typically includes the complete replacement of the underlayment and most flashings, then re-installing the current tile. However, roof tiles may be accidently broken in the process, so it is important to discuss the pros and cons of this technique with the hired professional.
Whichever repair option you choose, anytime maintenance needs to be performed on your roof, it is recommended that a licensed, bonded and insured roofing contractor be hired to do the job. Having an experienced contractor perform the task not only prevents you from jeopardizing your safety, but it also reduces the likelihood of more damage.
For more information on tile roof maintenance year-round, visit our website or contact your local Eagle Account Representative today.