Spring is in the air and the sun is out, making it the perfect time to work on your exterior design, which might even include reroofing your home. While there are endless ways to achieve elevated curb appeal with an Eagle concrete tile roof, we have compiled three spring-inspired schemes to guide your choices this season.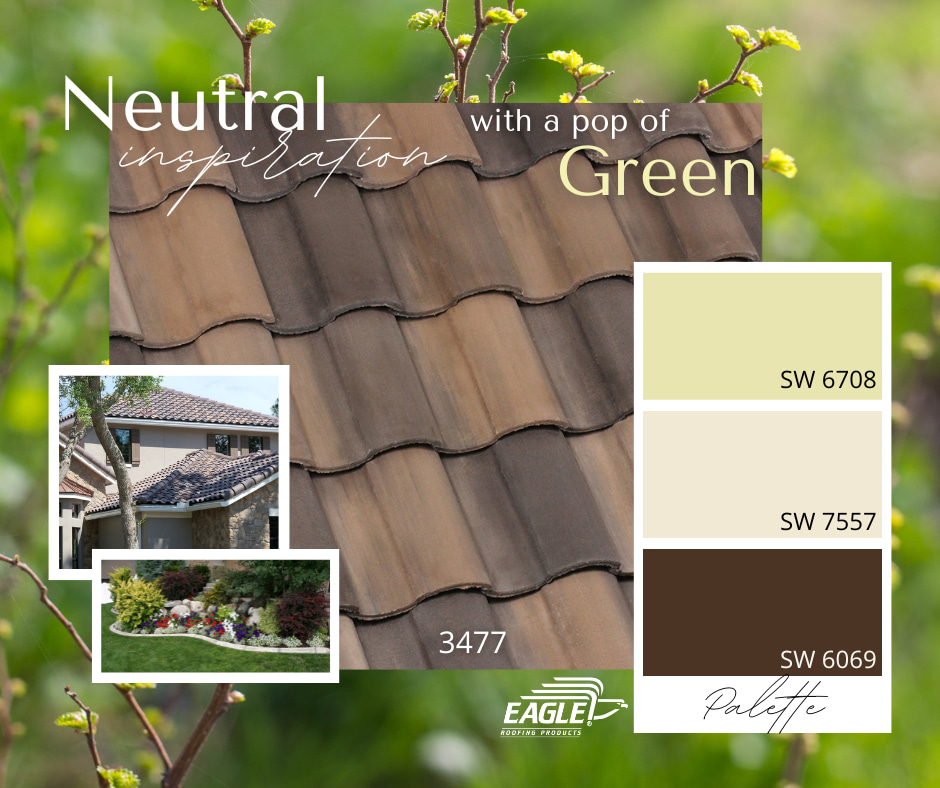 A popular trend in exterior design right now is a light-colored home with a brown roof. If you're keen to this look, *3477 Viera Blend is a fabulous selection in combination with these shades. A great option for your base is Sherwin-Williams 7557 Summer White, an elegant, yellow-toned beige that will serve as the perfect backdrop to allow the tile roof to be the main focal point. Not only will the light paint bring out the depth of the brown and tan in the roofscape, but it will also pair beautifully with blooming flowers and colorful landscaping perfect for the season. Tie in rich brown tones with Sherwin-Williams 6069 French Roast, which you can use on your garage door, front door, or trim for a modern look. A splash of light green like Sherwin-Williams 6708 Springtime on your outdoor decorative accents will add a calming, nature-inspired feel to the overall presence.
Incorporate fun, bright hues with a warm green-orange scheme including our concrete roof tile *2680 Los Padres Blend. This gorgeous mixture of terracotta, tan and gray will combine delightfully with a light cream base such as Sherwin-Williams 6379 Jersey Cream. Trim your home with a burnt tangerine like Sherwin-Williams 6655 Adventure Orange to bring out the apricot in the tile. You can even switch these two paints for a bolder look, using 6655 for the base and 6379 for the trim. An olive brown such as Sherwin-Williams 9125 Oliva Oscuro is stunning when included in stonework or pavers and will pull the overall look together. The orange and brown can be combined in outdoor seating arrangements, flowerpots, and other decorative elements as well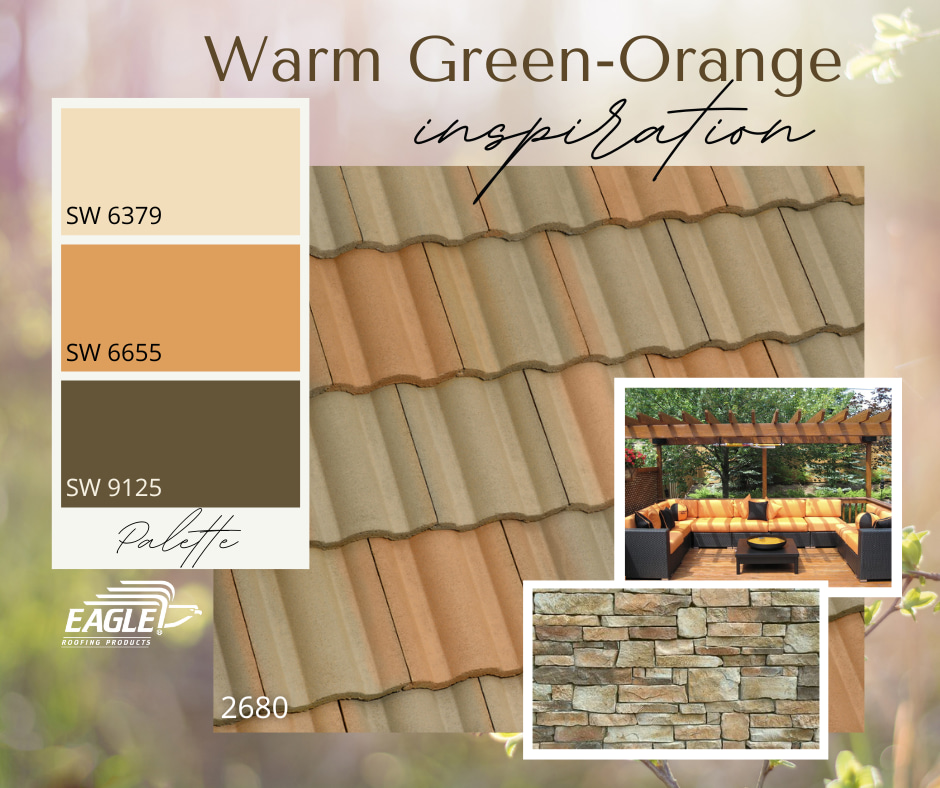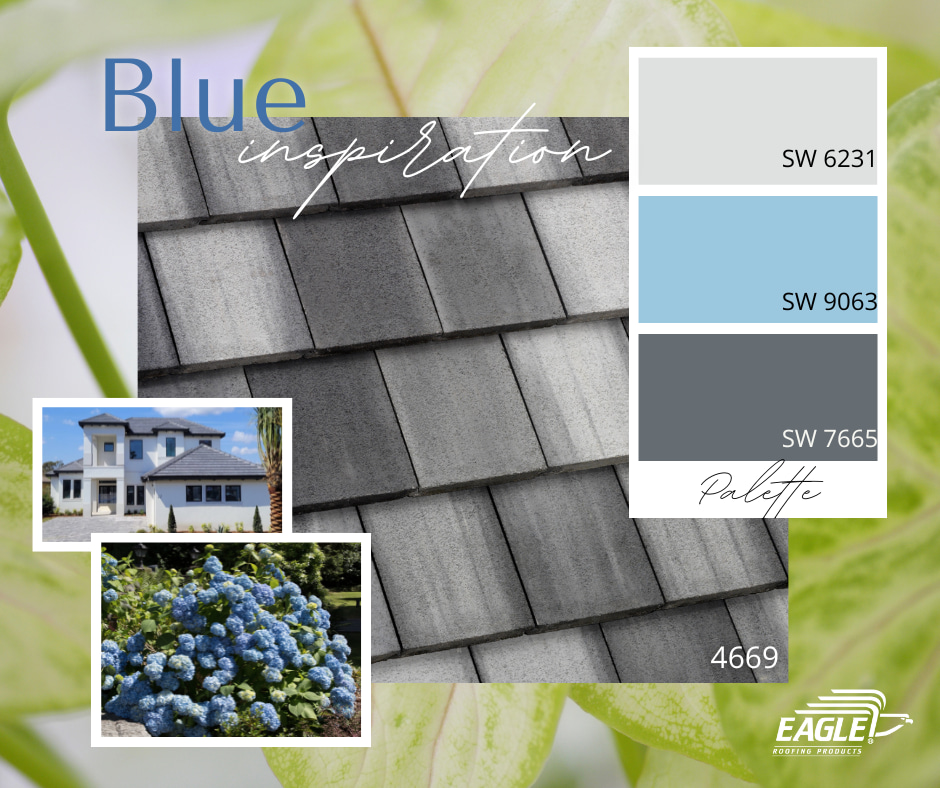 If cool tones are more your speed, consider the cinereal shades of 4669 Grays Peak Range for a modern feel. Gloss the body of your home with a timeless bright gray such as Sherwin-Williams 6231 Rock Candy to provide a clean base for the roofscape to stand out. Accentuate windows and doors with a deeper slate like Sherwin-Williams 7665 Wall Street to bring out the charcoal in the roof tile. This can also be used on the garage door for more contrast in the overall look or you can stick with the base shade for a simple, fresh appearance. Embrace the blossoming flowers of spring in your exterior by adding blue hydrangeas to the borders of the structure. A similar blue shade such as Sherwin-Williams 9063 Porch Ceiling can even be used in your décor on seat cushions and umbrellas to tie the finished presentation together.
The soft colors of Spring are excellent inspiration for your exterior design. Whether you're looking for a soothing neutral palette or playing with pops of color, there are many Eagle concrete roof tiles that will complement your choices.
For more style tips and inspiration, contact your local Eagle Design Center to order a tile sample or visit our website to browse all color offerings!
*Not available in all profiles and regions.