Hurricane season reigns every year from June 1st to November 30th. During this time, it is common for coastal states to be hit with weather systems consisting of light showers to the fiercest of torrential rain and winds. Now, amid the calm before the storm, is the time to learn more about the added protection an Eagle concrete tile roof can provide your property.
When looking at a superstorm's core, there are many layers to consider. For instance, the force of a hurricane can vary depending on what part of the storm directly hovers over your location. The eye of the storm is generally the weakest, while the eyewall has the strongest winds and rain. In addition, wind bands can extend to encompass hundreds of miles, lengthening the effect of the storm for some distance.
NASA reports the five types of hurricanes and their wind cycles as:
Category 1: With 74-95 mph gusts faster than a cheetah
Category 2: Winds reaching 96-110 mph speeds greater than a baseball pitcher's fastball
Category 3: A 111-129 mph force comparable to the serving speed of many professional tennis players
Category 4: Exceeding the velocity of the world's fastest rollercoaster at 130-156 mph
Category 5: Not far behind some high-speed trains with 157 mph bursts of air movement
An Eagle concrete tile roof, that is properly installed based on your area's building codes and wind zone designations, gives your home the best protection against potential damage to your roofscape and property during hurricane season.
Durability Against Wind
Eagle tiles are pitted against the highest industry performance standards to ensure they can endure extreme weather conditions. When installed properly, our roof tile is the best defense against weather-related property damage.
Tested and approved to meet Miami-Dade's stringent High-Velocity Hurricane Zone (HVHZ) section of code, our concrete roof tiles withstand sustained winds of up to 180 mph winds. For that reason, an Eagle concrete tile roof's mightiness is likely to endure the strongest Category 5 hurricane.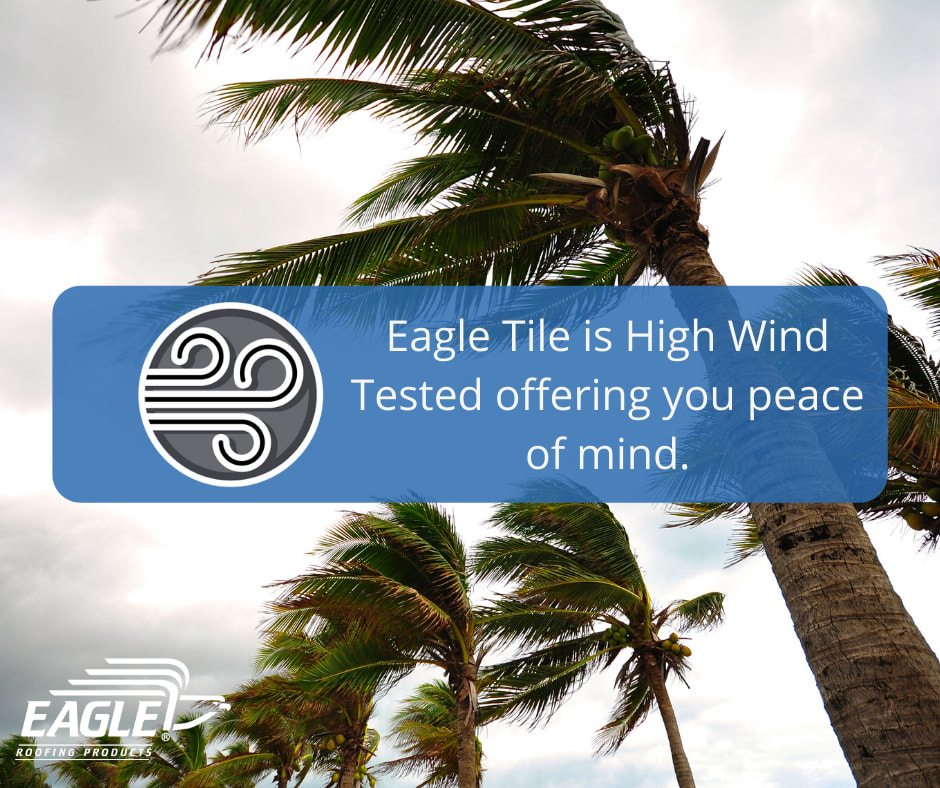 Weight Is Our Strength
With a composition of majority cement, our tiles are resilient and heavy-duty. Therefore, the impact from debris, fallen branches, and other airborne wreckage may be minimal if you have an Eagle concrete tile roof. With the packed weight of each tile, our product is nearly unfazed by the high air currents during intense showers. This means you'll have the security of knowing that once the storm passes, your roof will be intact.
Best in the Business
You can feel confident in knowing that Eagle tiles are the best all around. In addition to advantages like low lifetime cost and enhanced curb appeal, Eagle concrete tile roofs are more secure than roofscapes made of asphalt shingles, metal, or wood shake.
To illustrate, asphalt shingles are not resistant to climate variations such as high winds or temperature fluctuations. They degrade over time and are highly susceptible to cracking, losing granules and drying out. That is why their wind performance declines steadily as they age, making it easy for hurricane-force winds to rip shingles from a roof. While metal roofs have a longer life span than shingles, they are not well insulated to combat noisy storms or dents from rubble impact. On the other hand, wood shakes add extra stress with molding and rotting if not properly sealed and high repair costs becoming a primary concern.
For additional information on how concrete roof tiles are the superior choice over other roofing materials, read our Roofing Comparison brochure.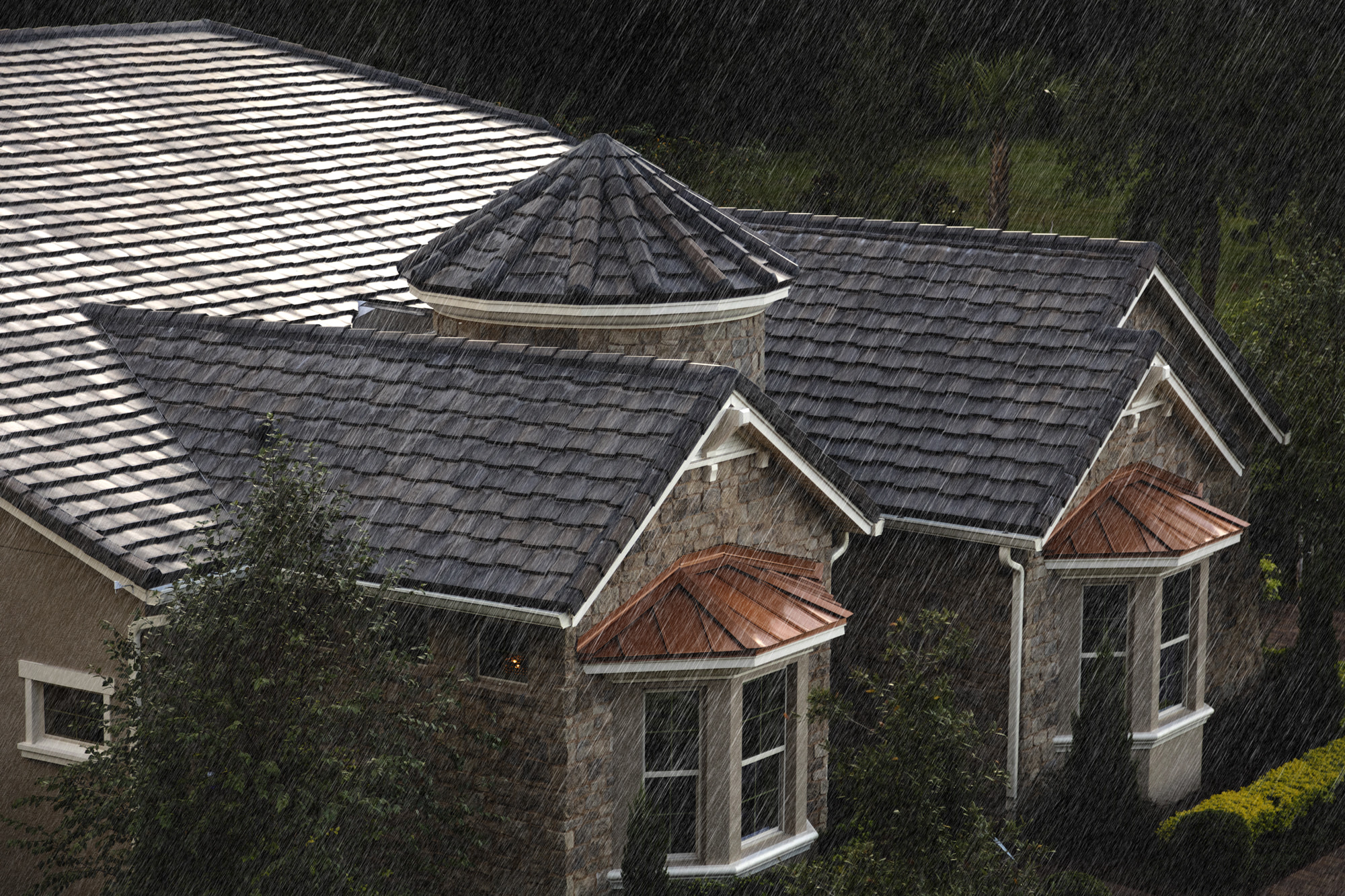 Prepare for Next Hurricane Season
An Eagle concrete tile roof is the most durable and safe solution regardless of your area's typical weather conditions. If you are in the market for a new roof or are building a custom home, we encourage you to browse our product line for the best Eagle tile for your abode and begin preparing for next hurricane season.