High wind speeds, thunderstorms and wildfires are no match for an Eagle concrete tile roof, but did you know that the same can be said about hailstorms? Not only do our roof tiles allow you to create the exterior of your dreams, but with maximum strength, test-proven results and long-lasting protection, your residential property or commercial project will be able to bare the elements with ease.
The Risk of Hail
While natural disasters inflicted by rain, wind and fire are commonly discussed when researching the best choice for your roof covering, hail damage is often an overlooked risk. Severe storms of hail can create permanent damage to metal roofs, asphalt shingles, wood shakes and a number of other inferior roofing materials. It is important to keep in mind that hail damage can cause cracking, bruising or lifting to vulnerable roofscapes, which can ultimately lead to roof leaks, mold build-up and structural harm.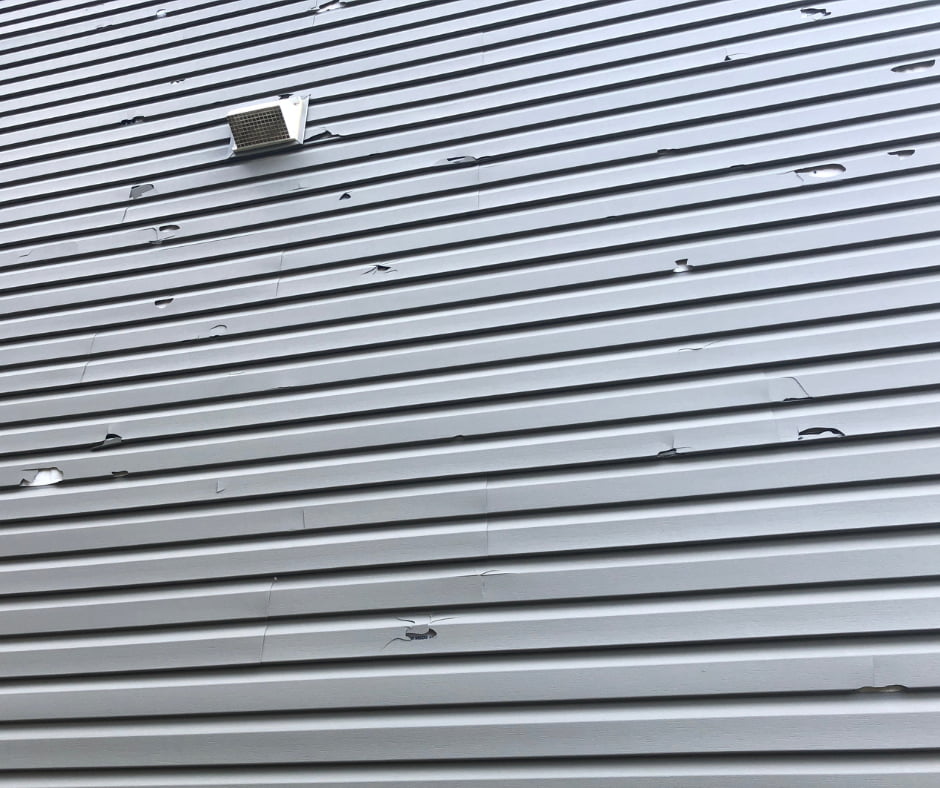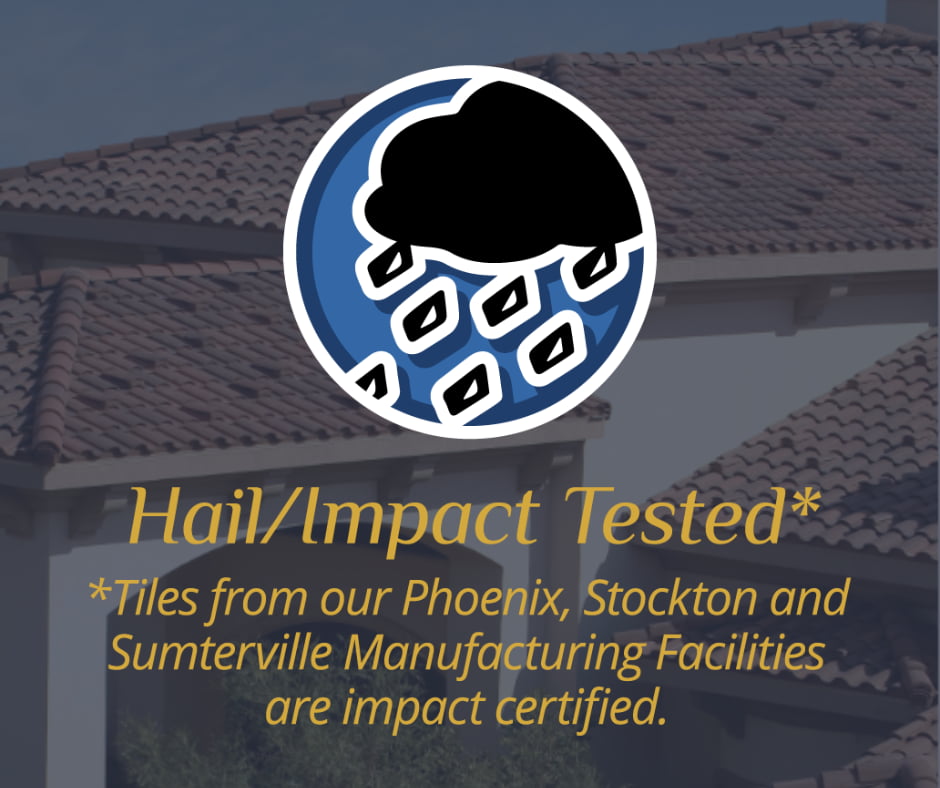 Across the country, hailstorm costs are amounting to billions of dollars with roof repairs and replacements skyrocketing year after year. At Eagle, we are committed to providing our customers with quality roofing products. Not only will you have the peace of mind that your roof is durable and made to last, but you can also be confident in its tested benefits. Roof tiles manufactured in our Phoenix, Stockton and Sumterville manufacturing plants are impact certified and Class 3 or 4 hail rated in accordance with the FM4473 standard. This means that each concrete tile can withstand the impact of ice balls falling at speeds up to 76 miles per hour.
The Superior Choice
Why trust a roof made of thin asphalt sheets, flammable wood pieces or flimsy metal to crown your dwelling? Regardless of color or profile, an Eagle concrete tile roof is the superior choice with its unmatched versatility, functionality and quality when shielding your belongings and loved ones from the dangers of hail damage. With guaranteed protection of your property for up to 75 years or up to the life of the structure, a durable concrete tile roof is undoubtedly the most cost-effective and sturdy roofing material.
Don't let the detrimental effects of hailstorms and unprecedented repair costs take you by surprise. Make the right decision and crown your home with an Eagle concrete tile roof that will give you peace of mind in all kinds of weather.
Browse our selection of timeless concrete roof tiles* on our website and request a free sample today!
*Profile and colors vary by region.