Elevating your roofscape with a gorgeous concrete tile roof is the perfect way to create endless curb appeal for your residential or commercial property. At Eagle, we offer a variety of tile profiles that can satisfy any design craving, from the Mediterranean flare of our Capistrano silhouette to the contemporary look of Bel Air. As such, we've crafted this how-to guide to help you identify three of our flat tile offerings and which is the best fit for your desired style.
Bel Air, Tapered Slate & Ponderosa
Most recent design trends indicate a strong preference for the contemporary look of sleek lines and minimalist decorum. As we continue to refine exterior façades to match today's hottest craze, there is none other than Eagle's Bel Air, Tapered Slate* and Ponderosa* profiles to revitalize your structure with a relevant and on-point look.
Our Bel Air profile is a low-pitched, luxurious concrete roof tile silhouette. Possessing smooth lines with an untextured face, the versatility of this tile is unmatched in its applicability to just about any architectural style. On Modern, Contemporary, Craftsman or Transitional homes, Bel Air is the optimal choice for a profile that is both stunning and durable. Its simplistic design complements a variety of exterior materials such as stacked stone, siding or wrought-iron accents. Offered in a plethora of colors from sultry grays to gorgeous beiges, Bel Air is the ultimate selection for your next project.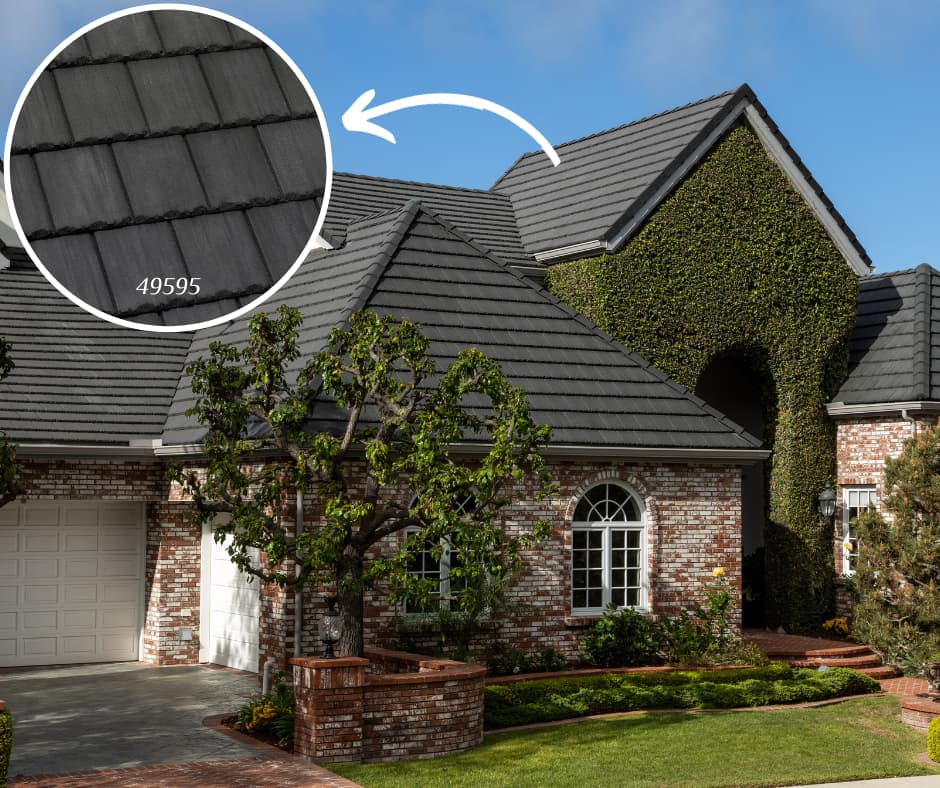 Natural slate is one of the most opulent roofing materials on the market. With its lavish and organic appearance, it is easily one of the most magnificent products to revolutionize the exterior of your home. However, its high cost in both labor and raw materials, as well as its intense weight leaves much to be desired. That's why Eagle offers our Tapered Slate profile, a beautiful, high-quality alternative at a fraction of the cost. Its raw, chamfered edges and beveled sides mimic the appearance of organic slate while providing the durability and longevity of concrete roof tile. This profile is ideal for Tudor, Dutch Colonial and Ranch style structures where the effusive flare of a slate roof provides a natural, more inviting look. With an array of six colors to choose from ranging in elegant jade tones to rich chocolate hues, the possibilities are endless with a Tapered Slate roof.
Wood shake roofs were once a staple in the Western and Pacific Northwestern regions of the United States. However, due to their vulnerability to rot and mold, and high flammability, this material is not ideal in many parts of the country. To protect your home and belongings with a Class A fire-rated material, with the uncultivated appearance of wood shakes, opt for Eagle's Ponderosa profile. With its raked texture on the face of the tile and multitude of color options, Ponderosa is the perfect alternative for the unique look of wood with none of the worry. A gorgeous pairing for Tudor, Cape Cod and Contemporary architectural styles, Ponderosa revitalizes a once widespread product with the strength and security of concrete roof tile.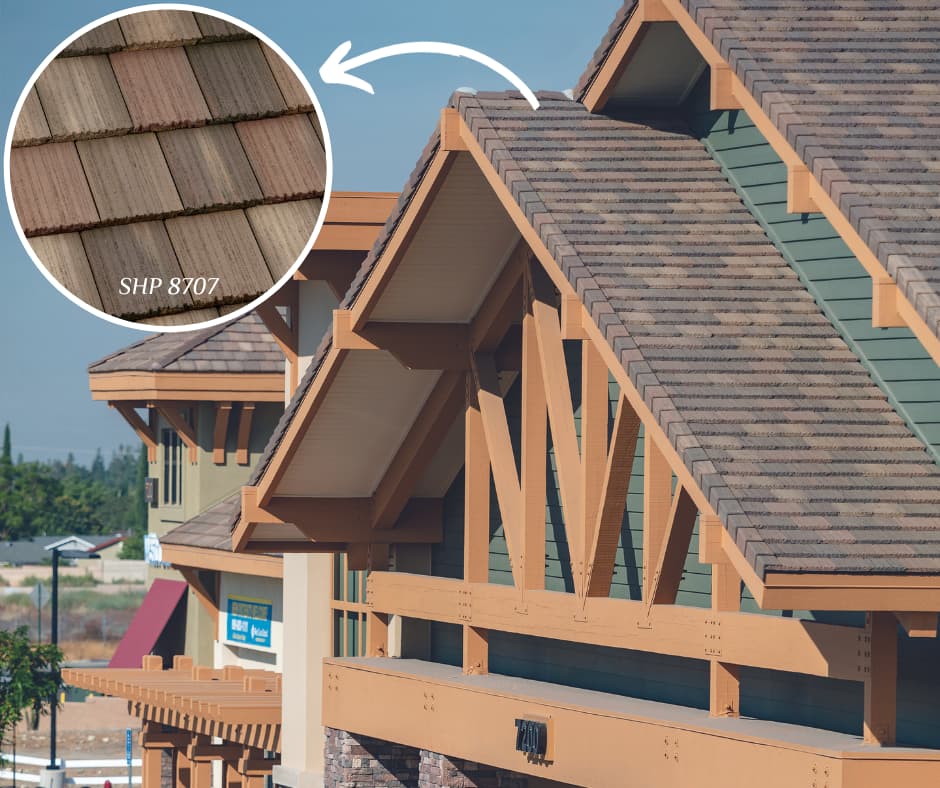 No matter if you seek the rugged chamfered edges of Tapered Slate, or yearn for the crisp, clean lines of Bel Air, Eagle has a concrete tile to fit any architectural design or style. For inspiration with our flat profiles, visit our website or contact your local Eagle Account Representative to visit our Design Centers and see our products in person!
*Not available in all regions. Please check our website for a complete list of products available in your area.