July 2022 Color of the Month

Kona Red Range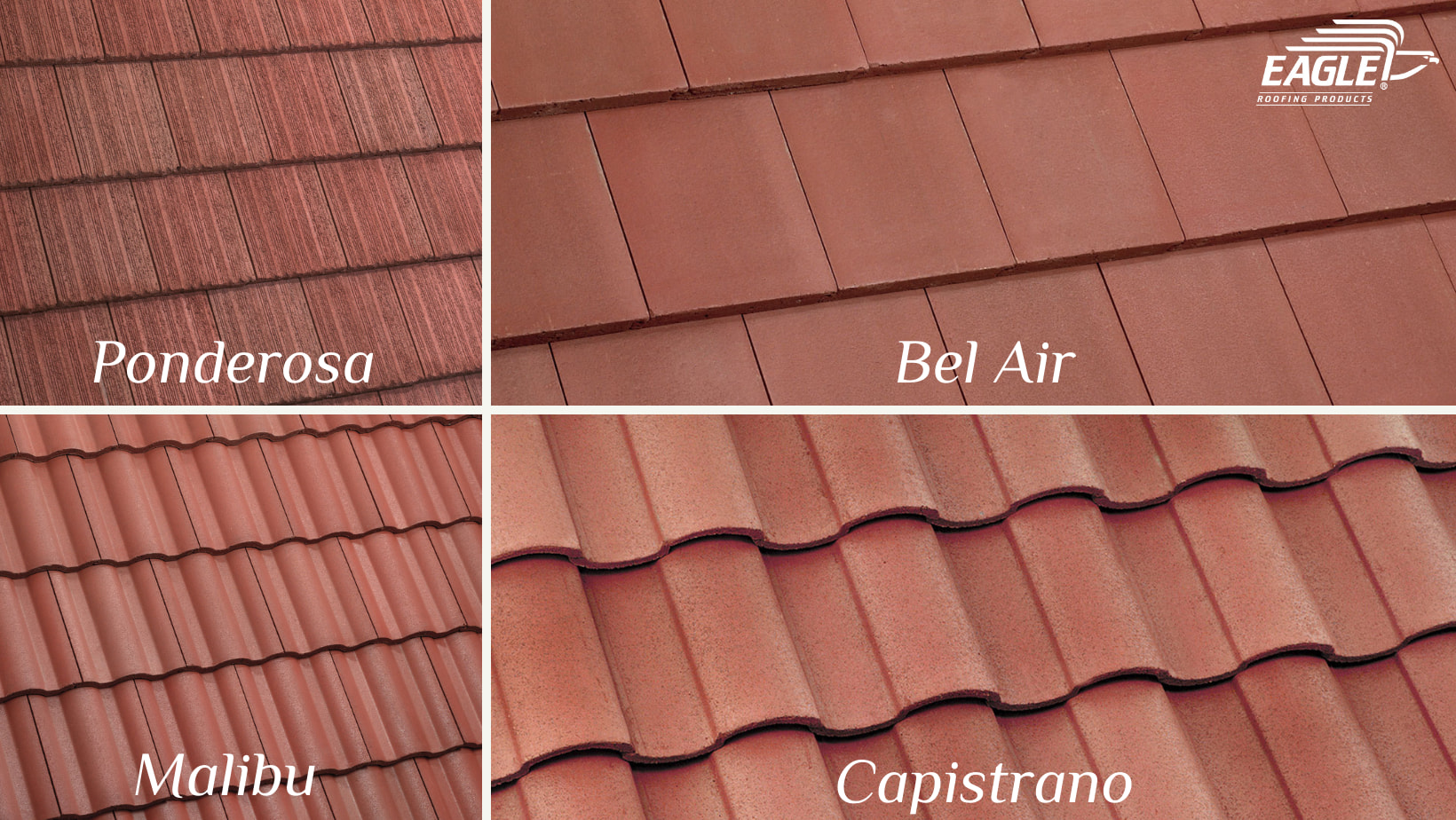 In our latest edition of our Color of The Month series, we bring you: Kona Red Range! The beautiful array of vivid reds, inspired by luscious shades of ruby and cherry, makes this concrete roof tile the ideal crown for any residential or commercial project. Accentuate exterior details and enhance curb appeal with this undoubtedly outstanding tile that is a natural complement for a variety of neutral and warm hues. Available in our gorgeous profiles: Capistrano, Malibu, Bel Air and Ponderosa, Kona Red Range is a powerful statement for your home's architectural character.
Design Trends and Versatility
Unlike the interior walls of a typical building, a roof can be made up of brighter and more lively colors without overpowering the overall exterior scheme. Red is known for being an alluring and potent hue and is widely used in different fields to draw attention to important elements. As part of your roofscape, Kona Red Range is a powerful move, capturing your structure's unique personality and allowing it to stand out on its own.
This concrete roof tile opens the door to endless possibilities and combinations as its jewel tones are an optimal complement for 2022's trendy neutral shades, but it can also transition into a timeless retreat with the passing of the years. The profile you choose can have a major effect on the vibe and value of your house.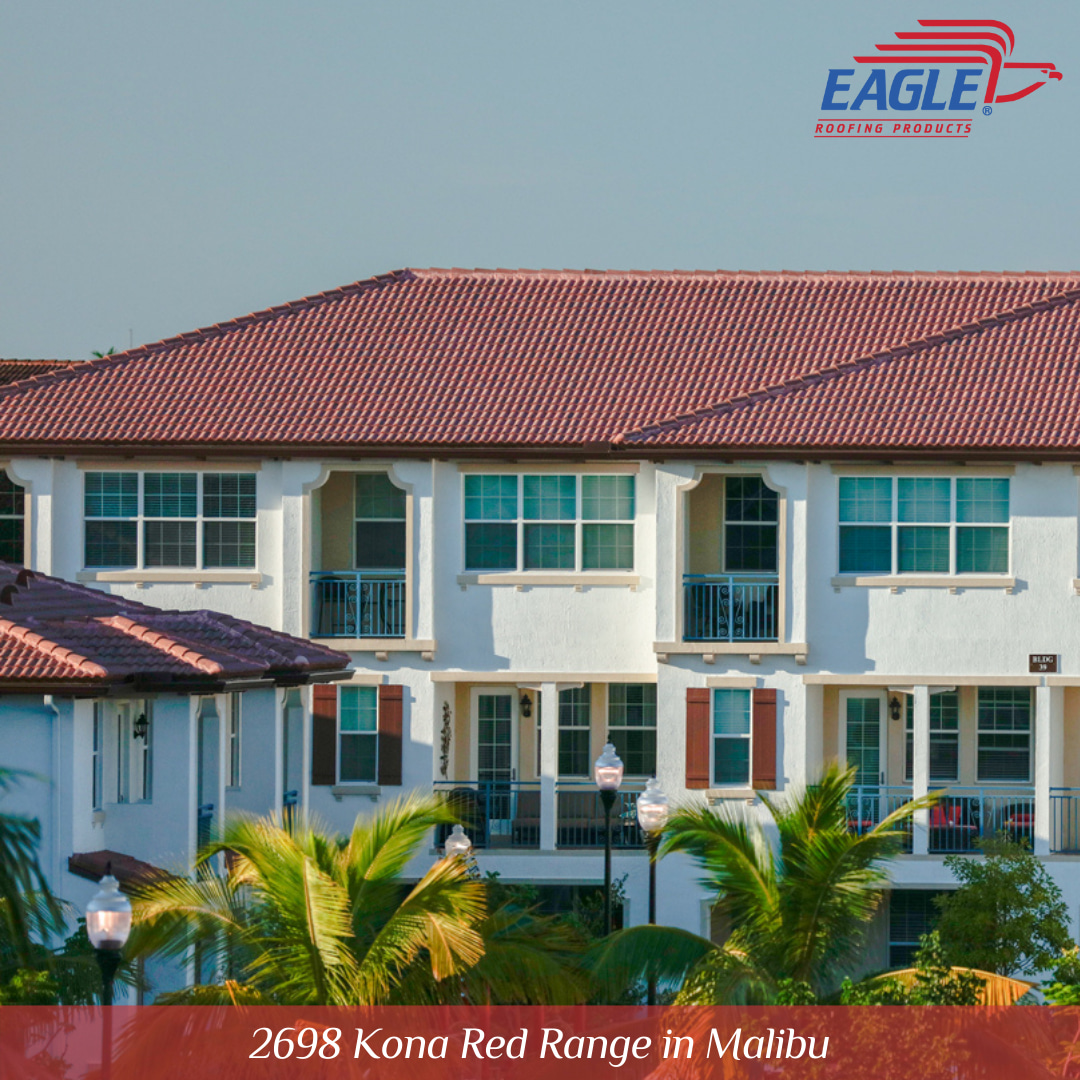 Profiles like Capistrano and Malibu are ideal for a Mediterranean-inspired building, evoking an ageless feel. Bel Air represents the contemporary movement as it portrays beauty in the simplicity of the design, while Ponderosa delivers a rustic wood appearance fitting for Prairie or Bungalow-styled structures.
Color Exploration
Red can feel contemporary, traditional, rustic, or timeless, depending on the shades you pair it with. Strong colors like this one work best with neutral and soft tones, to ensure a cohesive look. The architectural style and overall desired aesthetic of the home is a key element to consider when choosing this gorgeous concrete tile.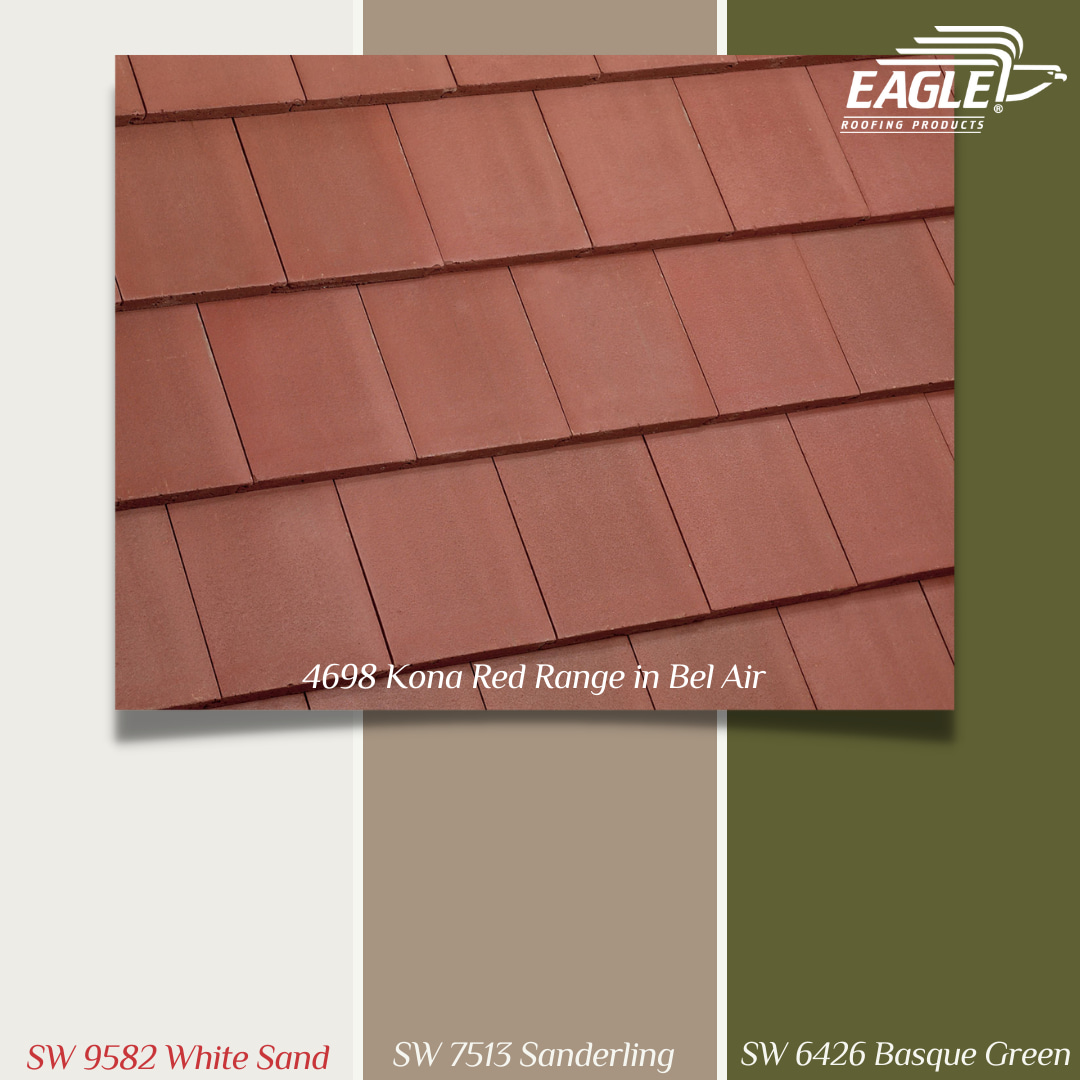 For a calming, organic appearance, glaze the exterior walls with Sherwin-Williams 9582 White Sand, a sophisticated white with a cool undertone. An earthy shade on the trim will ground the crimson and provide complementary contrast, and Sherwin-Williams 7513 Sanderling is the ideal candidate. Lastly, green has become incredibly popular for both interior and exterior home décor, so why not try Sherwin-Williams 6426 Bosque Green which can be used to highlight structural décor elements as well as tie into your landscaping? To top it off, Kona Red Range in our Bel Air profile pairs seamlessly with this inviting color scheme suited for a Contemporary or Modern home.
If your residential or commercial project calls for warm undertones and subtle distinguishment, a body varnished by Sherwin-Williams 7551 Greek Villa is the epitome of perfection. With its deep beige tinge, the best approach to create an impeccable combination is Sherwin-Williams 0036 Buckram Binding. This light shade of brown will provide variation so that the building does not look flat, and it will beautifully contrast against Kona Red Range. Sherwin-Williams 9148 Smoky Azurite brings extra boldness that creates a fresh, appealing triadic palette and can be used to gloss shutters and window frames.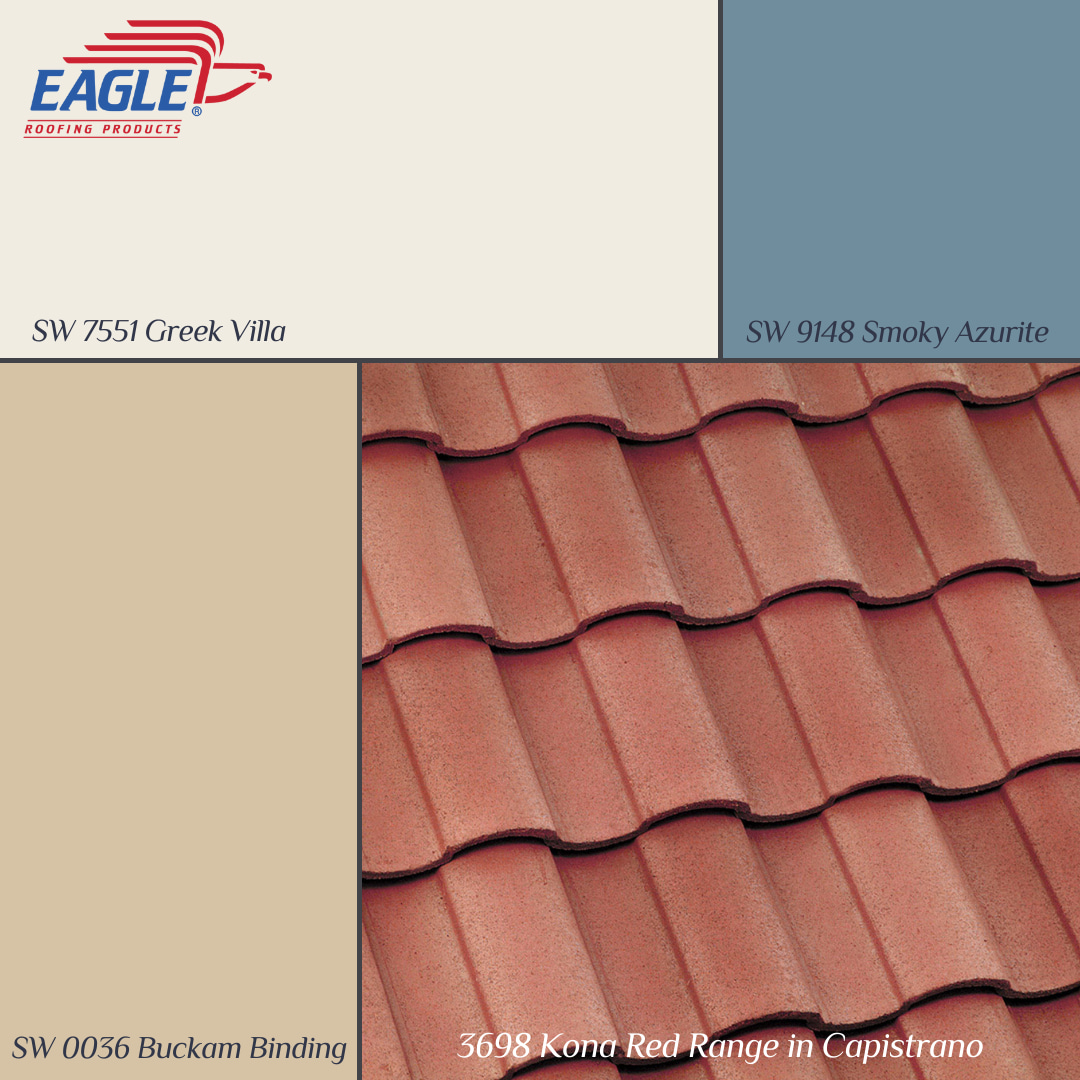 To request a free sample of Kona Red Range, in any profile, contact your local Eagle Account Representative or visit your nearest Design Center.
More Exterior Style Inspiration