Fusing luxurious craftsmanship with cutting edge chemistry is what Eagle Roofing Products and INI Worldwide have done to create Eagle Platinum™ Tile. A dual-purpose deep penetrating clear coating is added to provide the perfect balance of energy efficiency and lasting beauty to our already exquisite Eagle tile.
How is it different? Unlike other sealants and coatings that stay on the surface, when applied,this patented coating enters and seeps deep down into our concrete roof tile, providing added protection and sensational benefits to an already dynamic product.

The Next Generation Of Energy Efficiency
Eagle Platinum™ Tile insulates and reduces heat transfer in and out of your home 365 days a year/24 hours a day. As a thermal barrier protectant, rather than merely being reflective, the technology in Eagle Platinum™ Tile lowers your heating costs in the winter and your cooling costs in the summer, making your home more energy efficient. Independent testing and field studies have shown that the patented coating reduces heat transmission between 20%-40%.
---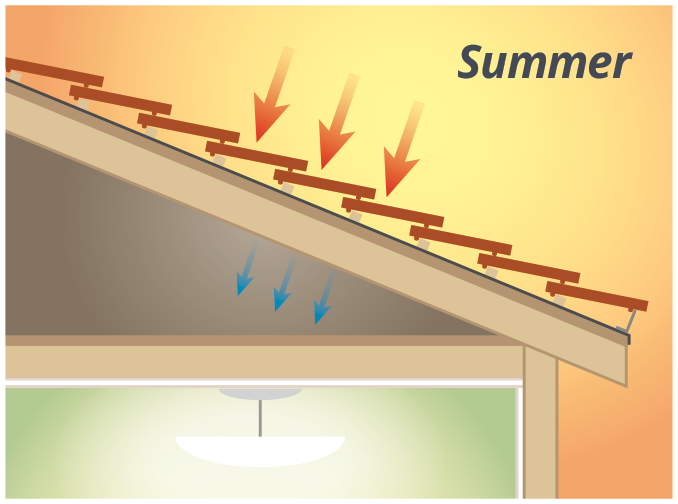 Most people don't realize that heat transfers to cold. In the summer the heat flows into your home and in the winter heat flows out of your home.In any season or climate, Eagle Platinum™ Tile insulates for you.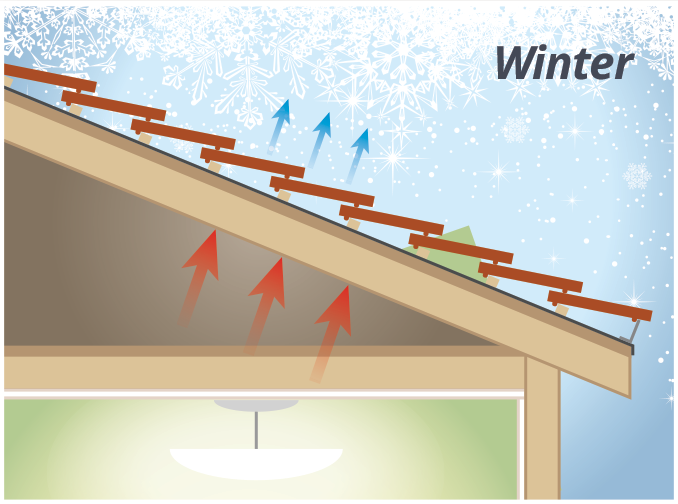 ---
Enduring Beauty
In addition to reducing heat gain and energy use, the coating used on an Eagle Platinum Tile roof enables the surface to stay beautiful longer. It is protected from water and salt air damage, provides mold and mildew coverage for up to 10 years and is UV resistant to keep colors vibrant. The coating applied extends the long-term performance of the tile and can be re-applied to your tile every 10 years.  Simply contact an Eagle Representative for more details.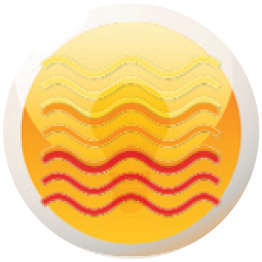 Protects from Heat Loss & Gain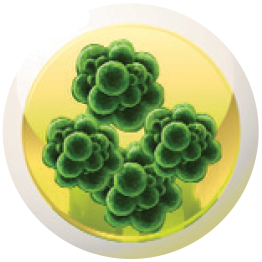 Protects from Mold, Mildew and Bacteria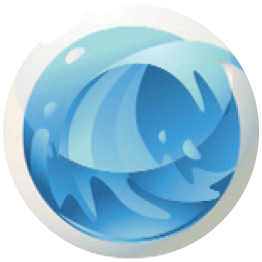 Protects from Moisture, Salt Air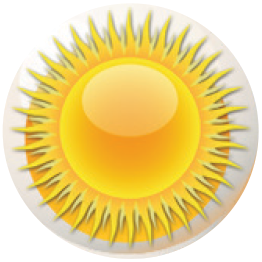 Protects from UV Rays
---
The Power Of Platinum Can Be Yours
Owning an Eagle Tile Roof that has this patented clear nanocoating is a very special, unique privilege. Discover the most powerful and high performing tile on the market, crafted without compromise to exceed all of your expectations.
Mission Perfection
Eagle Platinum™ Tile is suitable for any new construction or reroof project and is available in our high barrel tile, roll tile and flat tile. All you have to do is choose the profile and color that you want. Then, let your Account Representative know that you want your roof to be an Eagle Platinum™ Tile roof. It's that simple.
An Eagle Platinum Tile roof provides enhanced curb-appeal, longevity, extreme weather resistance and unparalleled energy efficiency.
There is simply no comparison.
For more information on Eagle Platinum Tile, read the FAQ or contact your local Account Representative.
---