Know the Facts – Concrete Roof Tile vs. Asphalt Shingle
When selecting a roofing material for your next commercial or residential project, the most obvious choice may be asphalt shingles due to their overwhelming popularity; however, the most popular doesn't necessarily translate to the best option.
Make the best, informed decision before you choose the roof covering that will protect your structure, your valuables and those you hold dearest. Here's how asphalt shingles stack up against a more durable product with proven long-term performance: concrete roof tiles.
Concrete Roof Tile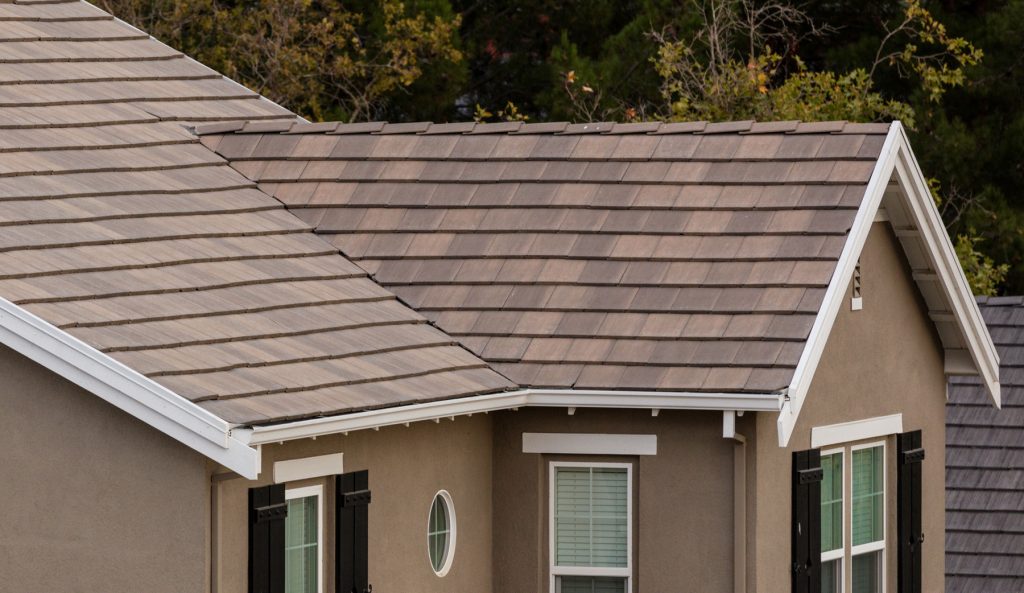 Featuring an extensive collection of gorgeous profiles and rich colors, concrete roof tile provides a wide range of versatility to suit multiple architectural styles. Its exquisite appearance, extraordinary durability and superior energy efficiency benefits achieves the perfect balance of functionality and distinctive design.
Concrete roof tiles are produced from all-natural products that are fully recyclable and biodegradable at the end of their lifespan.
Concrete roof tiles can resist the harshest of weather conditions.
Class A Roof Assembly
Withstand sustained wind speeds of up to 180mph
Hail/Impact Resistant
Freeze-Thaw Rated (excluding slurry/color bonded tiles)
Concrete roof tiles are heavier than asphalt shingles. The weight results in longevity, thermal superiority, as well as weather and impact resistance.
Compared to other roofing materials, concrete roof tile systems have the lowest life cycle costs based on the life of the roofing material and required maintenance. In addition, the long life of a tile roof reduces the need for reroofing.
Concrete roof tile comes in both high and medium barrel profiles, as well as in a variety of flat styles. They can emulate other roofing materials like clay, slate and wood shake at a more affordable cost.
Concrete roof tiles are installed in a way that allows air to circulate under and through the tile, resulting in greater energy efficiency.
Eagle Roofing Products offers the best warranty in the industry. This Lifetime Transferrable Limited Product Warranty covers structural integrity and specific manufacturing defects of the individual tiles at no cost.
Asphalt Shingle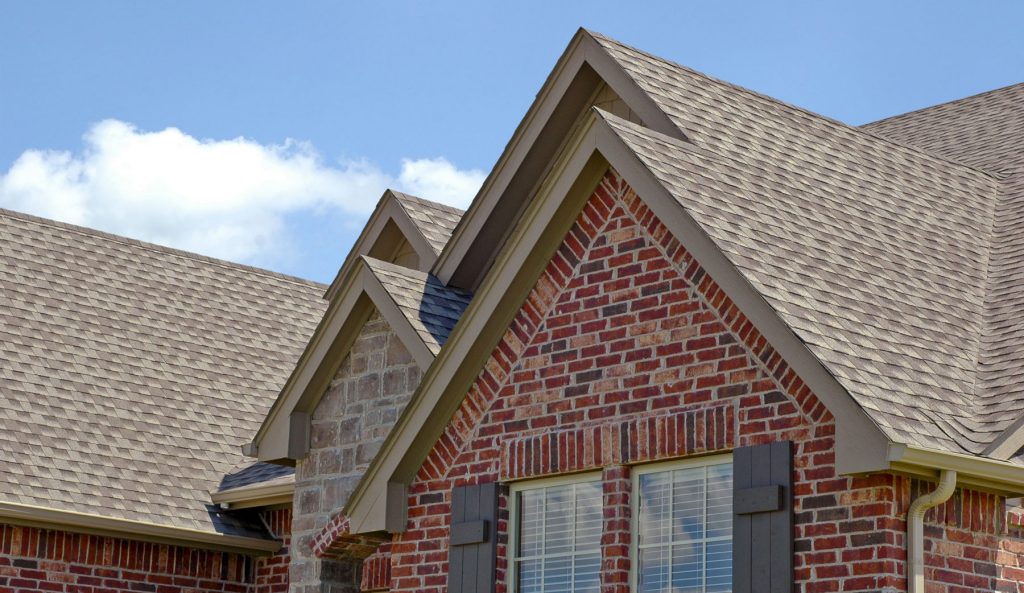 Asphalt Shingles are one of the least expensive roofing materials available and are easy to install. While they are an economic alternative to other roofing products, they do have a few drawbacks.
Asphalt shingles are easily damaged by high winds, especially after they age, dry out, lose granules and crack.
Asphalt shingles are not resistant to extreme temperature variations, lending to cracking and loss of color as they are dependent upon granules that are temporarily adhered to the shingle.
According to a study performed by the National Association of Home Builders (NAHB) and Bank of America, an asphalt shingle roof will need to be re-roofed 3.75 more times within a 75-year period than a concrete tile roof.
While they do come in a variety of colors, asphalt shingles are not distinctive and typically come in flat, non-dimensional sheet mats with little shape or texture variation.
Asphalt shingles are installed directly onto the roof deck with no room for airflow leading to rising attic temperatures and higher energy bills.
The base warranty for most asphalt shingles varies by company and product category. For warranties lasting 25 years or more, most are prorated and usually require a considerable upcharge depending on the coverage desired.
No matter which product you choose, make sure that you discuss your options with a certified, bonded and insured roofing contractor, and that you get samples to ensure that the quality, color and profile meet your expectations.