Build Differentiation and Value Into Every Design, Every Product
Your residential or commercial project deserves the best roof possible. For over 25 years, Eagle Roofing Products has helped our partners in the building industry achieve their goals and strive for excellence by producing high quality concrete roofing products that are second to none.
When you specify an Eagle tile roof, you are guaranteed to receive superior aesthetics, lifetime durability and the best warranty in the industry.
BIM Drawings
Eagle Roofing Products is on Arcat.com! Access Architectural Building Information Modeling (BIM Drawings) for FREE. Download in revit, dwg or dwf formats for use with all major BIM and CAD software including AutoCAD, Sketch-Up, ArchiCAD and others.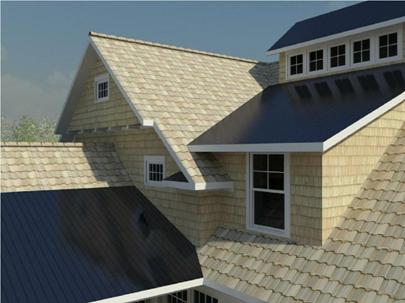 Specifying Eagle Tile is easy. All of our information is found on ARCAT: BIM, Hatch Patterns, SuperHatch Blocks, CSI & Spec Wizard, CAD Design Details and more.

See Eagle Roofing Products at: