The Best Roofing Solution for Energy Savings and Sustainability
At Eagle, we pride ourselves on manufacturing products that are not only beautiful and durable, but long-lasting and sustainable as well. But did you know that concrete roof tiles possess inherent energy efficiency properties that benefit both the consumer and the environment?
Highly Reflective
Eagle concrete roof tiles are made with all-natural raw materials- those being sand, cement, water, and oxide. By virtue of its composition, a concrete tile roof absorbs less of the sun's energy because the cement itself is a naturally reflective product. Combine those inherent properties with the right pigment and you have a roof system that delivers a very high solar reflectance. How is that accomplished? The oxide used in our facilities can create colors that can enhance the reflectivity of the tile's surface. These specific ranges and blends are classified as Cool Roof within our Eagle portfolio. The Department of Energy states that Cool Roofs are roofs designed to reflect more sunlight and absorb less heat than a standard roof, which significantly reduces energy usage and costs. Regardless of shape, color or designation, concrete roof tiles are one of the most effective and popular energy-efficient roofing materials in the market today.
Thermal Mass
Those locally sourced aforementioned ingredients make our product dense and heavy, which results in high thermal mass. A valuable trait, thermal mass enables the roof tile to absorb and store heat gained from the sun throughout the day, reducing the amount of heat transferred from the roof deck into the attic space, resulting in your A/C not having to work as hard, especially in the summer months. The same can be said for winter months; thermal mass is also beneficial during colder weather as it keeps buildings warmer, especially at night when the temperatures dip. The overall advantage of thermal mass is that it aids in producing a better indoor climate which results in less energy use, no matter the time of year.
Natural Ventilation, Optimal Performance
Another performance advantage that tile roofs have is how they are installed. Each concrete roof tile is individually installed rather than in an overlapping sheet style like asphalt shingles, which allows for more ventilation. This naturally created airspace is important because it acts as a thermal barrier or layer of insulation between the tiles and the roof deck, meaning less heat will escape into the structure. Per the Tile Roofing Industry Alliance*: Independent testing performed at the Department of Energy's Oak Ridge National Laboratory* has demonstrated that the air flow beneath tiles combined with a pitched roof design reduces heat transfer into the attic by up to 70% compared to a conventional asphalt shingle roof.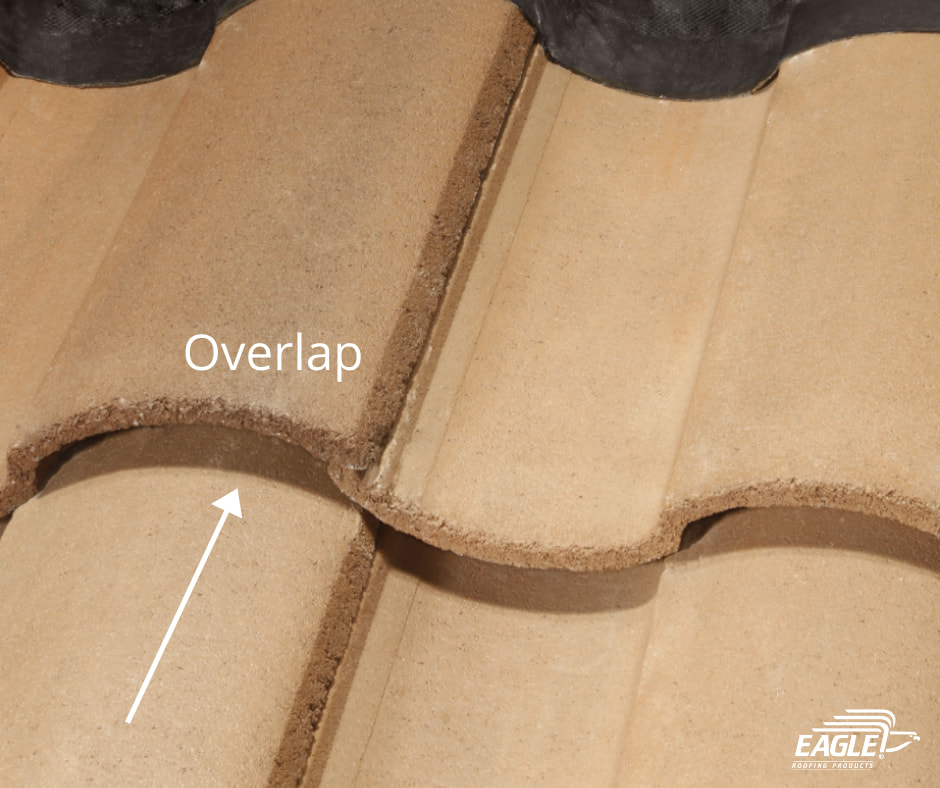 You can even take it a step further by installing an above sheathing ventilation system like Eagle's Ventilated Roof System. Enhancing the overall performance of the tile roof system, the Ventilated Roof System facilitates airflow through the eave and augments ventilation across the entire roof deck properly exhausting hot air via weather blocking ridge ventilation or with profile specific O'Hagin Vents. Not only does it keep your building cooler but it also extends the lifespan of the underlayment and components, which keeps the roof system in great condition to last longer. In turn, this leads to better energy efficiency, lower utility costs and a substantial cost savings.
Sustainability Benefits
In addition to these eco-friendly traits, concrete roof tiles' sustainability attributes contribute to the conservation of the environment in many ways. Not only are they 100% recyclable, but they gain strength as they age. Extremely resilient, tile's longer life cycle results in reduced landfill waste, which minimizes the carbon footprint and helps reduce global warming. Perfect for green building, concrete roof tiles are a natural, proven choice and can play an important role in helping projects achieve LEED certification for said green buildings, homes and neighborhoods.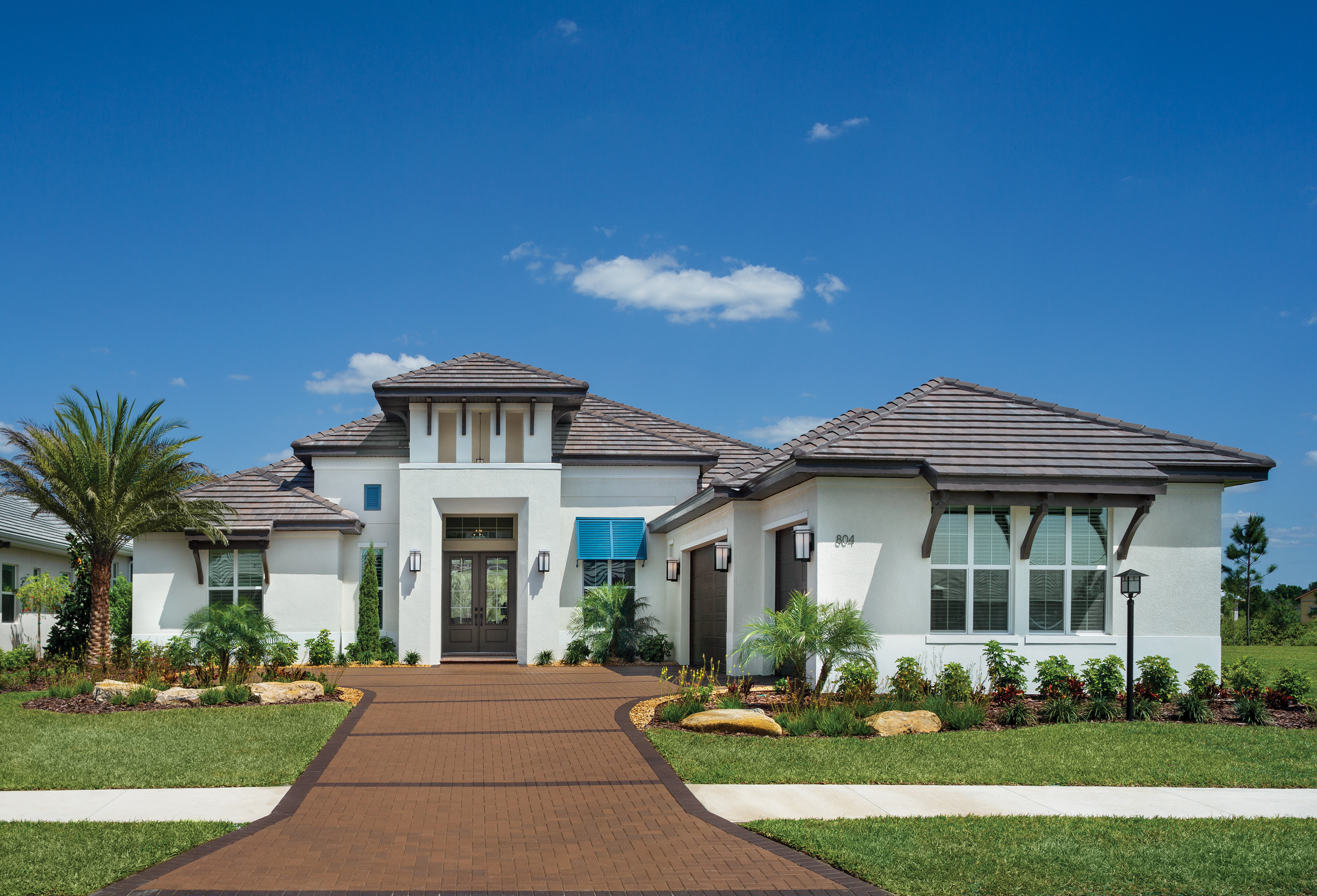 Considering the beneficial energy and sustainability properties of concrete tile roofing, Eagle Roofing Products is fully committed to environmental responsibility within our local and global communities. The actions of today contribute to the environmental impact of tomorrow, and it all begins with your new Eagle concrete tile roof.
To learn more, contact your local Eagle Account Representative for more information!
*Resources